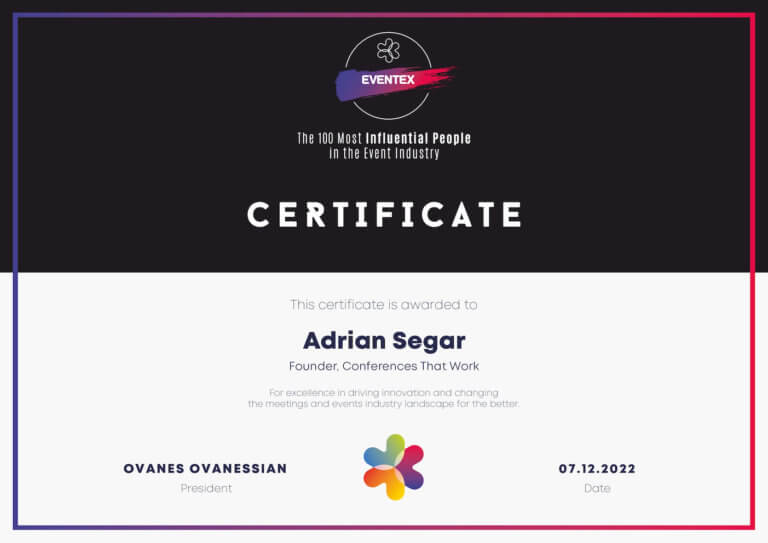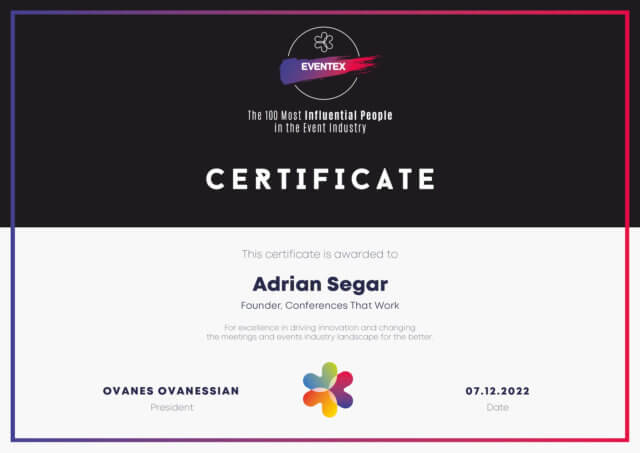 For the 4th year in a row, I'm honored to be voted one of the Top 100 Most Influential People in the Event Industry in Eventex's annual poll. The award "recognizes event professionals who have left a mark on the industry with their creativity, vision, and capacity for innovation". Learn more about me here.
Public voting entirely determines who's on the list. Industry experts first get to nominate and then vote for those they believe have the most notable impact on the world of events and experience marketing. This year, a total of 454 professionals were honored with a nomination. There were over 20,000 votes, and those with the most votes made the Top 100 list.
Many of my good friends and colleagues are also on the list; check it out.
And thank you everyone who voted for me in the last four years (2019 – 2022)!
P.S. I've been working on a "mammoth" post on alternatives to Twitter this week. I expect to return to my normal Monday weekly publishing schedule next week!