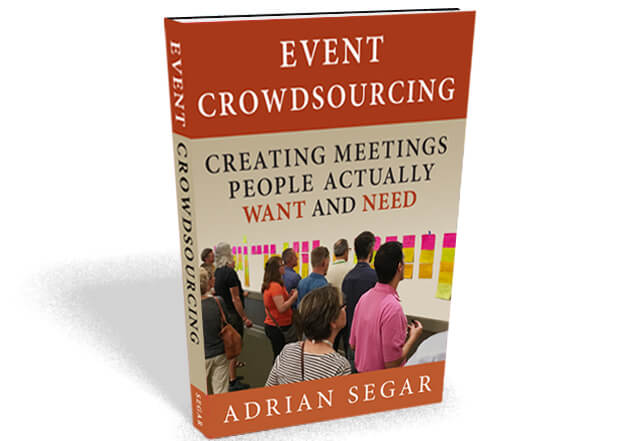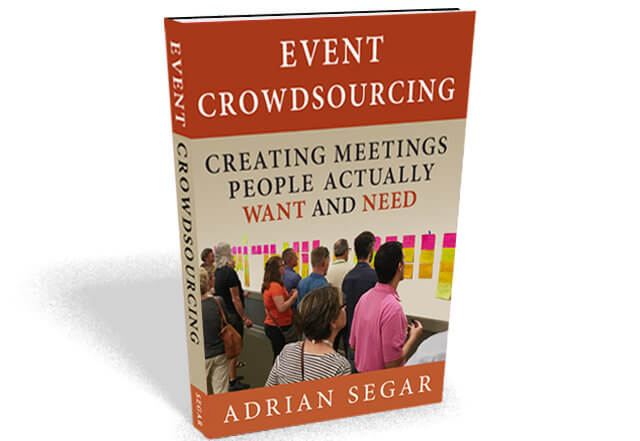 "This book unlocks the hidden power of high performance gatherings. Adrian has given us a formula that can change the world — a simple and powerful way to harness humanity's progress."
—David Adler, CEO & Founder BizBash Media
Do your conference programs contain sessions you belatedly discover were of little interest or value to most attendees? If so, you're wasting significant stakeholder and attendee time and money — your conference is simply not as good as it could be. Now imagine you knew how to routinely create conference programs that reliably include the sessions and session content attendees actually want and need. How much value would that add to your event; for your attendees, your sponsors, and your bottom line?
My new book Event Crowdsourcing: Creating Meetings People Actually Want and Need will show you how to create conference programs that reliably become what your attendees want and need. Every. Single. Time. The product of my 27 years of participant-driven conference program design experience, Event Crowdsourcing clearly explains everything you need to know to successfully integrate effective real-time event crowdsourcing into your meeting programs and sessions.
The book also includes a comprehensive set of crowdsourcing techniques, and describes how to choose the right ones for your meetings. When you read it and apply what you learn, I guarantee your events will be better!
When can I get it?
Event Crowdsourcing: Creating Meetings People Actually Want and Need will be published in Fall 2019. You can pre-order it at the guaranteed lowest price here (you will not be charged until it ships). To be informed about publication of this important new book, please complete the short form below. We will not use your information for any other purpose.