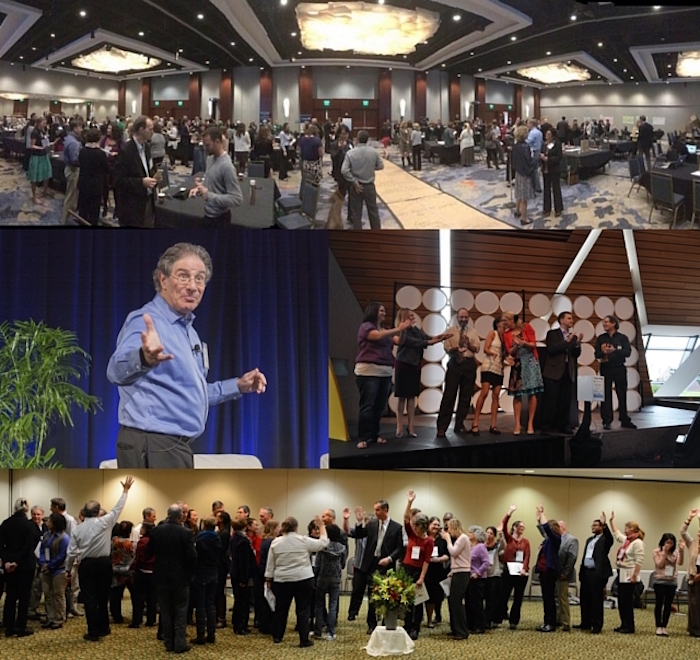 A rare opportunity! Hosted by CSAE Manitoba, this free one-hour online Participate Lab will introduce you to the design of participation-rich events through the direct experience of participatory meeting techniques and formats. All are welcome to attend this event at no charge (both CSAE members and non-members).
Registration is limited, so register now!
Where & When
Online on Wednesday, May 11, 2022 — 12:00 – 1:00 pm PDT • 1:00 – 2:00 pm MDT • 2:00 – 3:00 pm CDT • 3:00 – 4:00 pm EDT • 8:00 – 9:00 pm BST • 9:00 – 10:00 pm CEST.
What We Will Talk About
We've known for a long time that lectures are terrible ways to learn. Today's attendees are no longer satisfied sitting and listening to people talking at them. If you want to hold meetings where effective learning, connection, and engagement take place, you need to build in authentic and relevant participation.
Our time together at this Participate Lab will cover:
Why creating participation-rich meetings is so important.
Human spectrograms: a simple tool for learning about other participants.
The Conference Arc:

Building connection while uncovering wants, needs, and resources.
Creating the right program.
Consolidating learning.
Facilitating individual and community growth.

Ask Adrian Anything: using a fishbowl sandwich to facilitate group discussion on meeting design and facilitation.
This workshop is limited to 100 attendees, so register now!