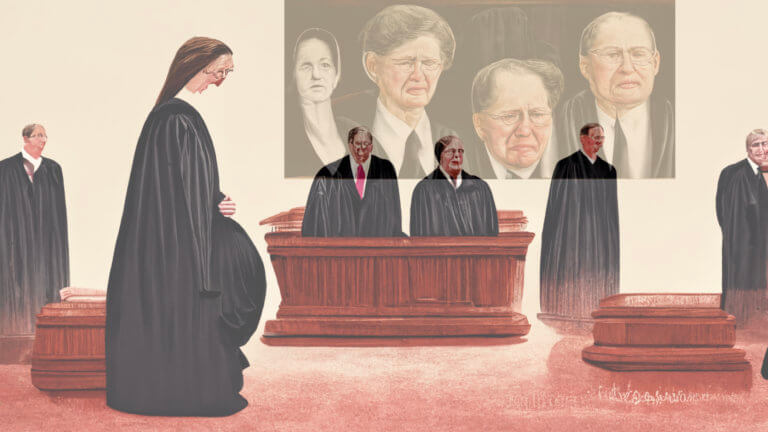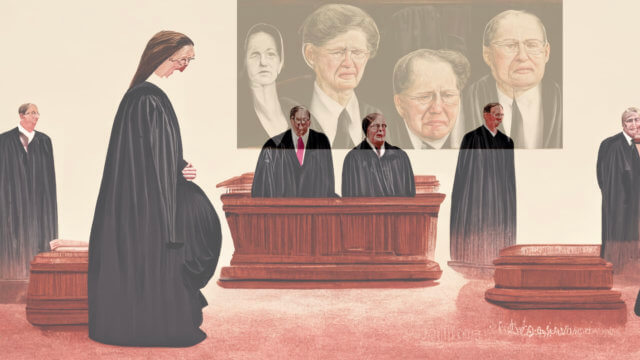 The U.S. Supreme Court has overturned Roe v. Wade. 58% of U.S. women of reproductive age live in states hostile to abortion rights. Meanwhile, six out of 10 Americans — 61 percent — say they support abortion rights. What can meeting planners who support women's rights do?
Here are two concrete suggestions for action:
Refuse to source venues in states with anti-abortion laws.
Include clauses in future contracts that allow for cancellation if subsequent legislation in the event's jurisdiction is in conflict with a client's mission.
You won't be alone in taking this action. According to a recent survey by Northstar Meetings Group:
"Forty-three percent of the 281 planner respondents to NMG's Flash Survey fielded from May 13 to May 17 said state-by-state abortion laws will impact their organizations' site-selection decisions. Of those planners, more than 80 percent say they will favor states that allow abortion, with 54 percent reporting they "will not meet in states with anti-abortion laws."
1. Refuse to source venues in states with anti-abortion laws
Many meeting planners have considerable influence on venue selection. If you're one of them, you can support a woman's right to bodily autonomy by refusing to source venues in states with anti-abortion laws. These laws are changing as some states rush to make abortion illegal. A good resource for current state policies is the Guttmacher Institute. The map below shows abortion policies and access as I write this; click on it to view the current status.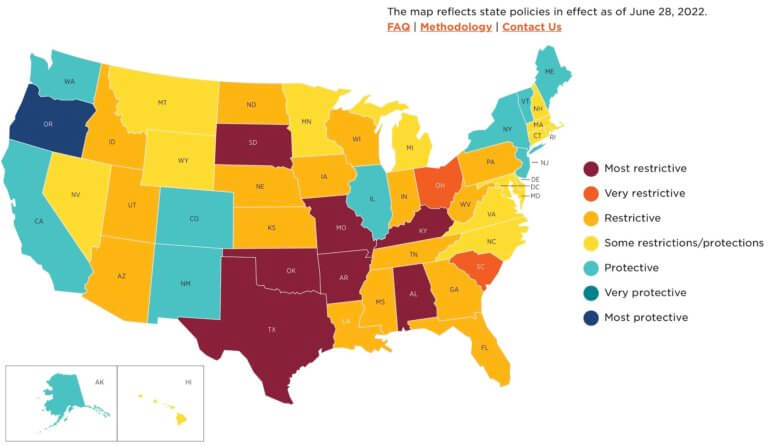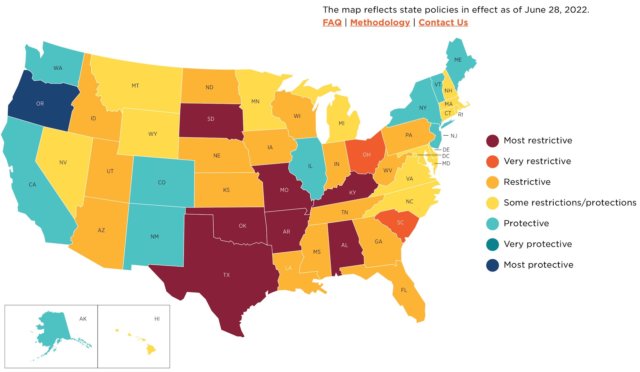 Some argue that doing this will change nothing and will only hurt destinations in such states. I disagree. There are plenty of examples of successful boycotts. In the current situation, where the lives and health of about 300,000 U.S. women per year are threatened, in my opinion it's immoral to do nothing.
2. Include anti-discrimination clauses in future contracts
An excellent article by Northstar Meeting Group provides examples of anti-discrimination clauses in contracts. These can allow clients to cancel contracts when the legal situation in the venue's jurisdiction changes between the time that the contract is signed and the event takes place. The article's survey reports that 72% of planners are considering adding such clauses to their contracts going forward.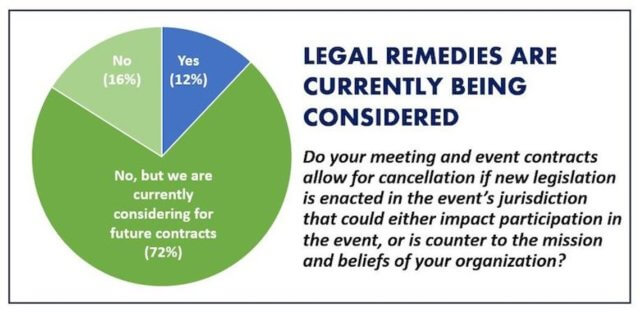 Some say that venues in anti-abortion states will resist or refuse such changes. Even if that is the case, bringing up the issue makes such businesses aware that there is a cost to doing business in an anti-abortion environment. Many of the successful boycott examples I referenced above were aided by the support of businesses concerned about or experiencing the effect of local protests.
Meeting planners: support women's rights!
State sanctions that force pregnant women to give birth regardless of circumstances are barbaric. We don't force someone to donate a kidney to save the life of another person. We don't even force the giving of an organ at the time of the donor's death to save the life of another person. Anti-abortion laws, on the other hand, remove women's bodily autonomy, inflicting risks and suffering without a woman's consent. And the consequences are life-altering for the woman, to say the least.
As Robert Reich put it: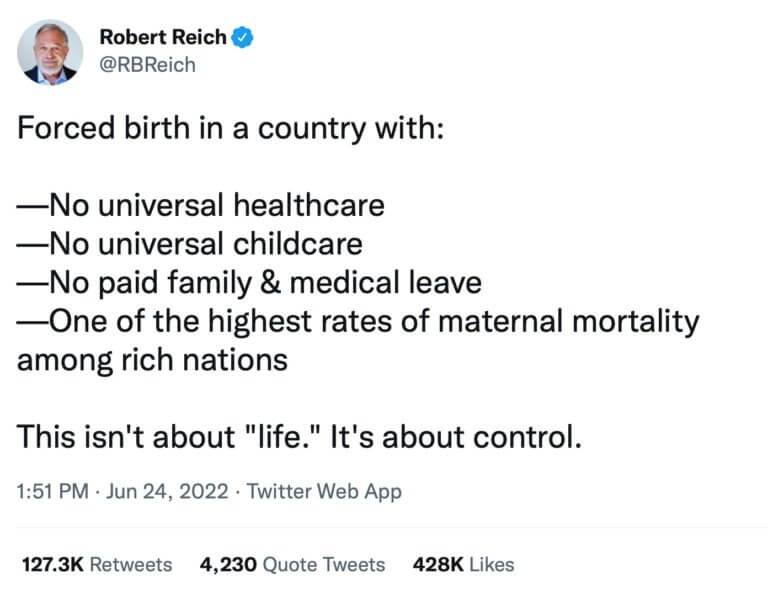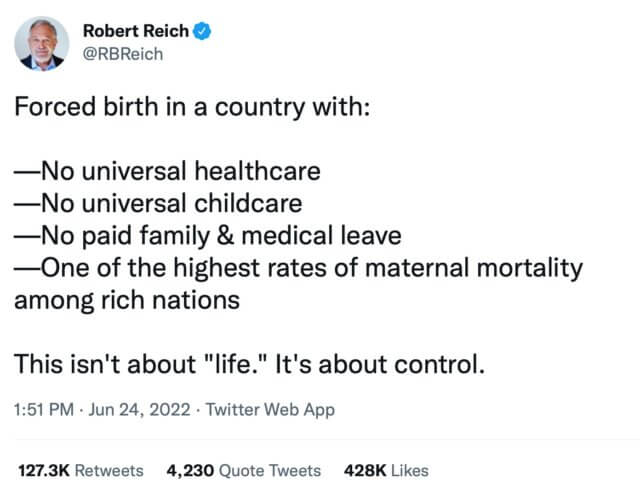 Avoiding doing business in states with anti-abortion laws is a small but important way meeting planners can support women's rights.