Whenever I see a room set that fights the body, my neck and hips start to ache in sympathy. People shouldn't have to keep themselves twisted constantly in one direction while seated at an event. Yet we make our attendees do this all the time.
Last week I visited Boston's Mother Church Extension of The First Church of Christ, Scientist and shot this panorama of the magnificent 3,000+ seat sanctuary. Designed more than a century ago, the theater seating here is done right. Every seat faces the key focal point in the room: the world's eighth largest pipe organ with a total of 13,295 pipes. Short pews, interspersed with plentiful aisles, make it easy for worshipers to get to and from their seats.
Compare the above great design with these contemporary auditoria and event seatings.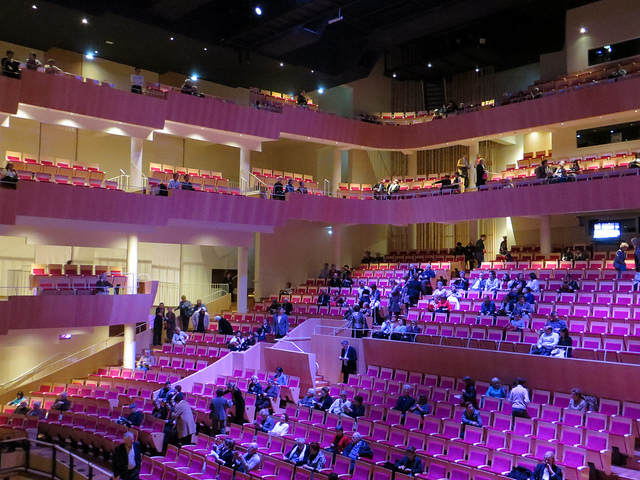 Here's a concert auditorium in Amiens, France. Pity the concert goers sitting in the side wall seats who have to turn their heads 30-45 degrees to see the stage. The folks in the seats on the left and right hand sides of the front-facing seats don't fare much better. Notice also the long unbroken center rows of seats—not much fun to get out of during intermission.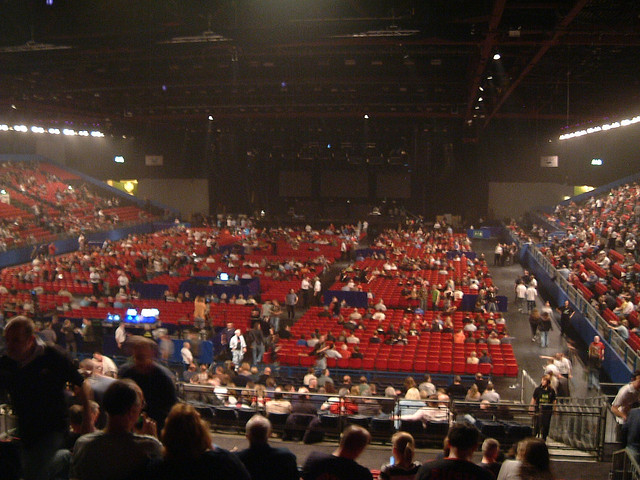 This concert seating set in Birmingham, England would work well if the stall seating (red center seats) was where the action was taking place. But no, everyone's supposed to be watching the stage at the far end! Those poor spectators in the tiered seats, sitting at right angles to the action. I don't know if the tiered seating is removable—if it is it would be much better to set the stage on the long edge of the room and curve the seating around it.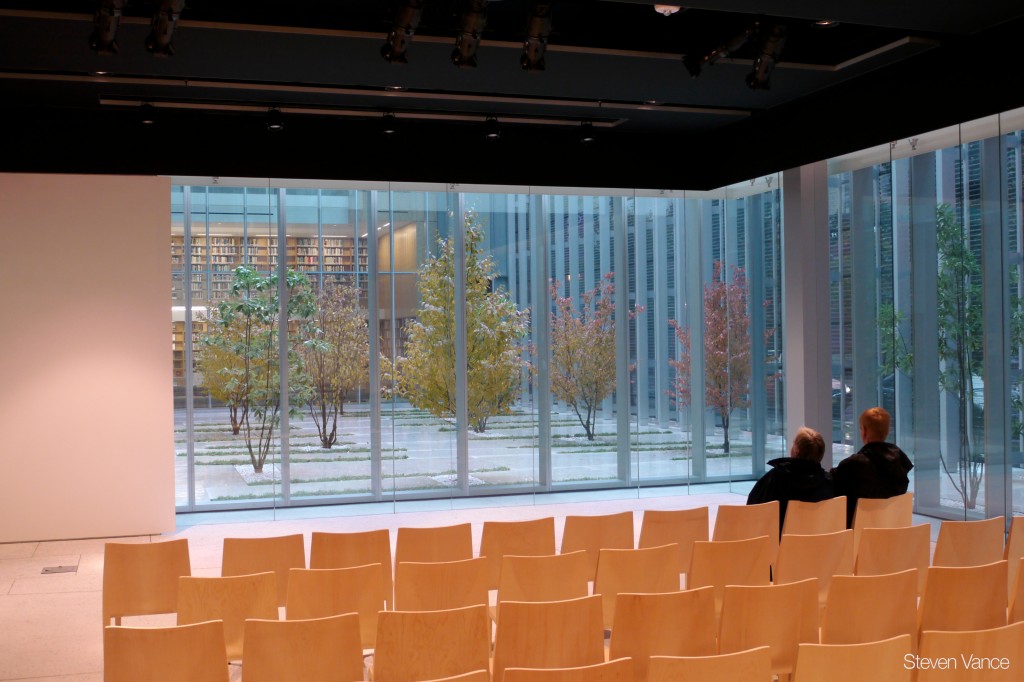 Finally, here's the Poetry Foundation auditorium in Chicago. An attractive room, but why-oh-why are the chairs set in straight lines? Curve them around the poet for a much more intimate atmosphere.
It doesn't take much to get theater seating right. Face each chair towards the presentation; set to the long side of the room; flare aisles off center front at 45 degrees; and cut single chair access lanes to keep unbroken rows short. Do it—it's not rocket science and your attendees will thank you!
Photo attributions: Adrian Segar and Flickr users byb64, kaptainkobold, and jamesbondsv.