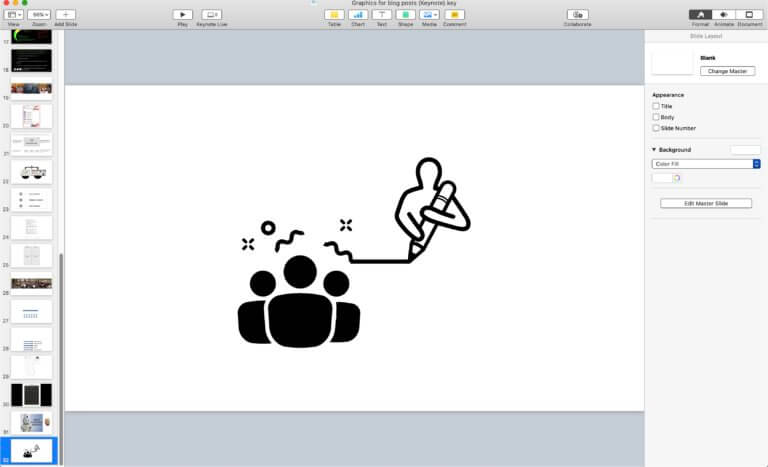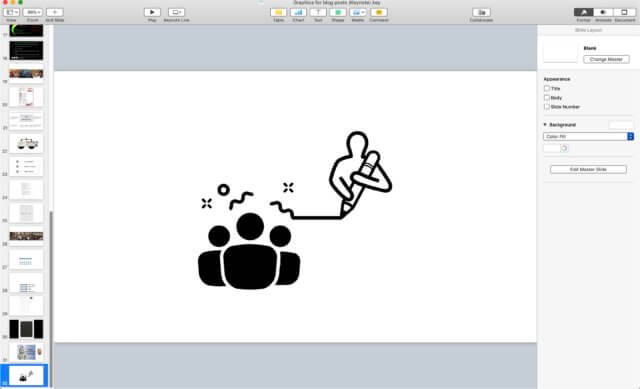 Here are what I think are the two best free easy ways to create graphics for blog posts and presentations if you're not a graphics wonk. (Note: I am not a graphics wonk.)
I've written over five hundred posts on this blog over the last ten years. As they tell you in SEO School, every post has at least one image. I often find an appropriate image on the web, but sometimes I feel inspired to create a graphic that fits better.
In addition, I frequently present at meeting industry events and to clients. Good presentation graphics can really help communicate what I'm trying to say, and strengthen my message.
Are you also "not a graphics wonk"?
I think there are a lot of people like me who have difficulty easily creating even simple graphics. My problem is that I simply don't use "professional" graphics creation tools enough to be able to reliably memorize the variety of techniques, tools, and processes needed to speedily turn what I visualize into reality.
My graphic designer, whom I happily hire for complicated stuff, can quickly create perspective drawings, remove unwanted photo elements, and tone down someone's bright clothing. For me, attempting any of these things takes a few hours on the web figuring out how, and making lots of mistakes along the way. The next time (if ever) I want to repeat the process I'll have likely forgotten how to do it.
Graphic design software like Photoshop and Illustrator — kitchen-sink tools that can do almost anything — are overwhelming for me. What I need is software that:
Allows me to easily work with and position images and vector graphics.
Has easy to use, intuitive methods for duplicating, manipulating, aligning, and spacing graphic elements.
Provides a text tool and a simple palette of basic graphic shapes.
Includes object grouping to speed up repetitive graphic element duplication.
Can easily add drop shadows to objects.
Includes a gallery of my existing work, allowing me to create a new graphic from an old one.
Can export anything I create as a jpeg.
Doesn't include a ton of extra capabilities I'll never master and therefore never use.
If these sound like your needs too, read on! (Also, I've included two great additional resources at the end of this post.)
One more constraint; good news and bad news
The bad news for you may be that I use Apple products, so my tools have to work on a Mac.
The good news is that though one of my two favorite tools only runs natively on a Mac, the other one is available to anyone with a web browser.
(I said "natively" above, because you can run the native Mac tool from a browser in Windows. As I don't own a Windows PC I have not tried this, but it may well be worth exploring.)
OK, full disclosure is done. Over the years I've tried many graphics creation tools. Here are my two free favorites.
The graphics creation software I use most frequently comes free with Apple devices: Keynote.
Apple pitches Keynote as presentation software, and it's an excellent tool for that. But it also has all the desirable features I listed above, so it's perfect for quickly putting together a blog post graphic from a few external images plus some internally generated vector graphics and text. The alignment capabilities are especially nice: Keynote often seems to read my mind and pop up just the alignment guide(s) I might need.
I store a library of all my graphics in a single Keynote document, one slide per graphic. It's easy to scroll through the slides and find an old graphic that can quickly be copied onto a new slide and modified as needed. Exporting a slide to a high-resolution jpeg (well, high enough for web or presentation purposes) is straightforward.
One feature it doesn't have is rotating objects a precise amount (flipping horizontally or vertically is included). I occasionally need rotation capabilities for creating more complex (for me) graphics like a circle of chairs. If you need this capability, check out my bonus suggestion below.
For creating the kinds of graphics I've described, this software just works. The user interface is intuitive; I've never needed to research how to do anything I wanted to do. For the rare occasions I've attempted something (by my standards) really complicated and been stymied, I use the suggestion below.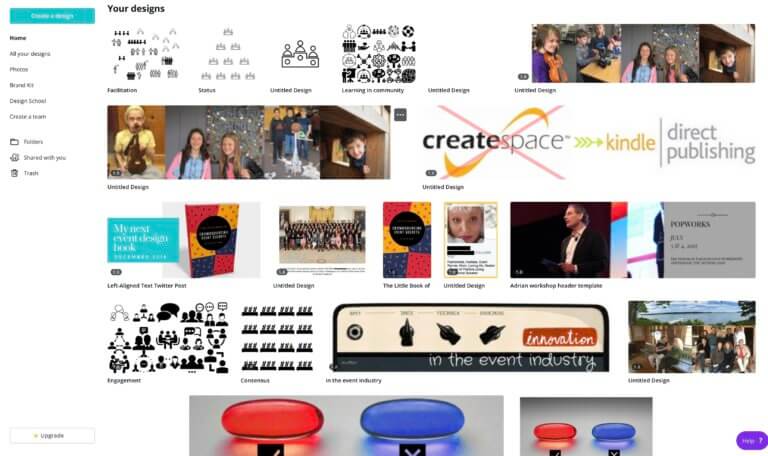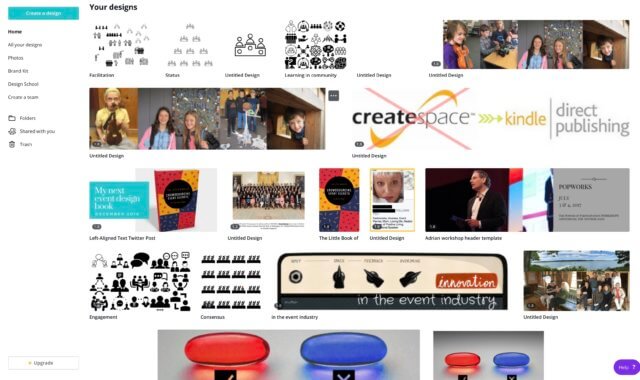 Anyone with a web browser can use the best tool I've found for quickly creating most simple graphics online: Canva. The software has a free plan that has been perfectly adequate for my modest needs. The trick to using it is to ignore the features that you don't need — the free and paid templates and the galleries of free and paid images. Instead, start with a blank custom size graphic workspace and use the drag and drop editor with your own graphic elements and perhaps a few basic objects.
Here's an example of a graphic I made with Canva:


A couple of logos and some lines, and bingo! another graphic for another blog post.
Canva is especially helpful for creating a custom-sized graphic that's filled perfectly with your desired content. You can do this in Keynote, but it's a bit more fiddly.
So there you have it. Two free easy ways to create graphics for blog posts and presentations. But wait, there's more!
Bonus resources
To reward you for reading this far I want to mention two other invaluable graphics resources. They both cost money, but not very much.
For more complicated graphics I use OmniGraffle. Here's an example of the kind of graphic that is easy to create in this program: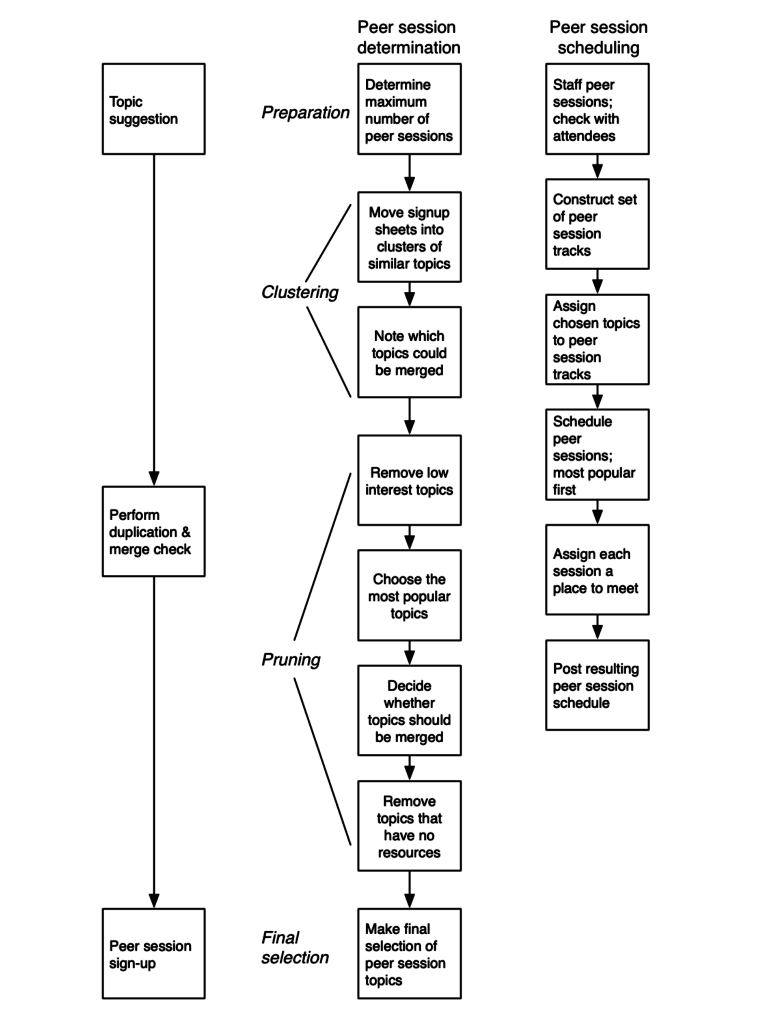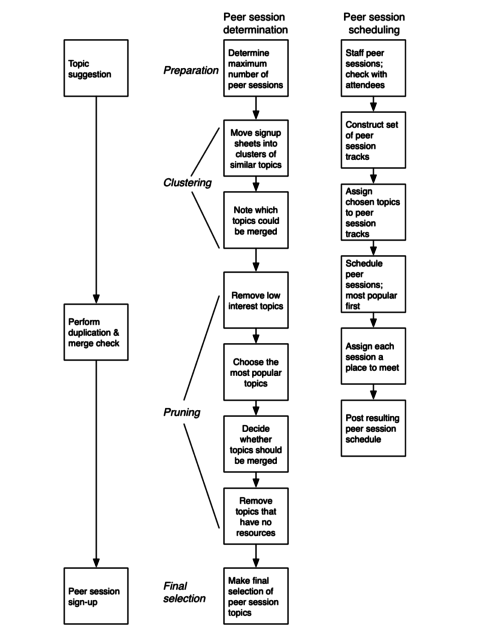 OmniGraffle shines working with vector graphics. Diagram like the above are easy to create because the program supports "connected objects". I also find the program useful for drawing event room sets when you have to start from a venue's floor plans downloaded as graphics.
OmniGraffle Standard (the version I use) costs $149.99, though education and volume discounts are available. Pricey but when you need it it's worth it!
Finally, there's Noun Project. This gem describes itself as "Icons for Everything: Over 2 million curated icons, created by a global community". For $39.99/year you get unlimited royalty-free large SVG & PNG icons arranged in a searchable catalog. Noun Project is perfect for icons that represent abstract concepts, like communication [3,029 icons]: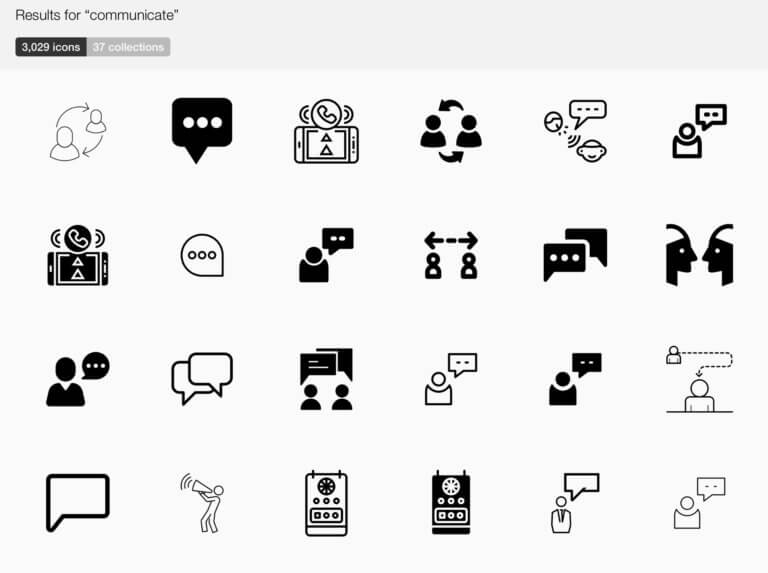 or passion [1,567 icons]: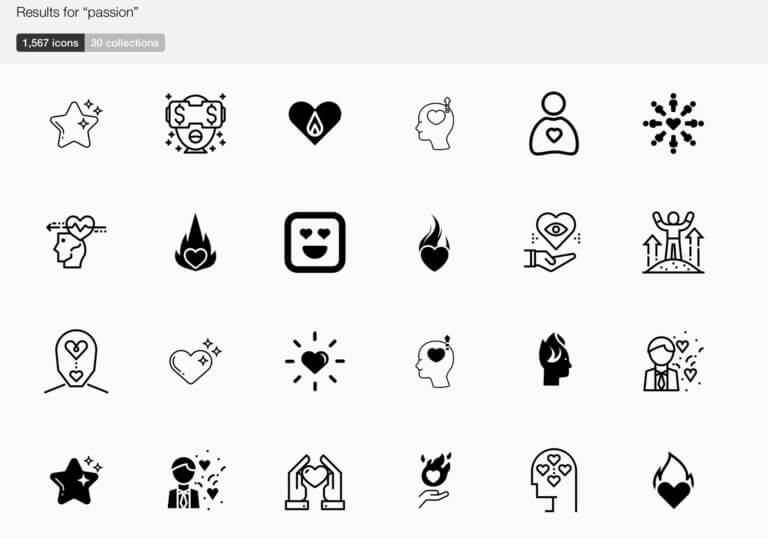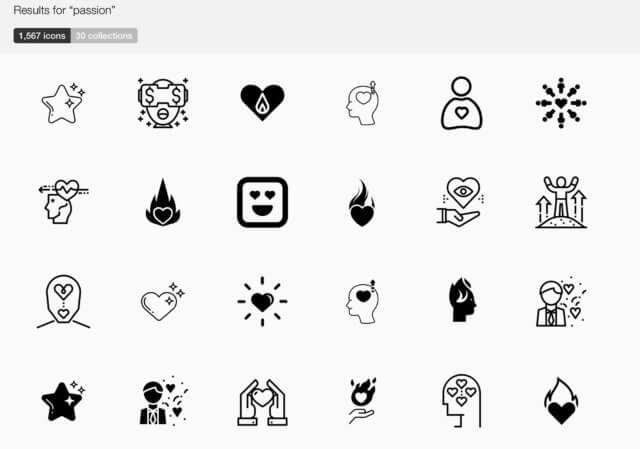 If you read my posts regularly, you're likely to recognize some of the graphics I've made using icons from this extensive and ever-growing collection. You're likely to find what you need here. Recommended!
Got your own recommendations that make creating graphics a snap for the graphically challenged? Share them in the comments below!