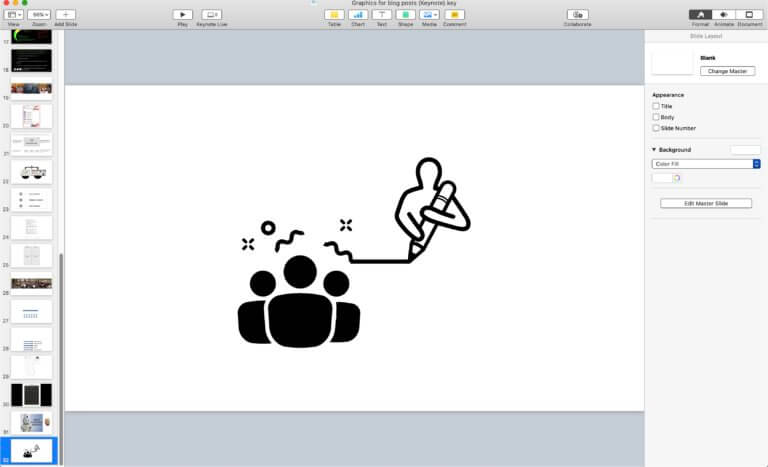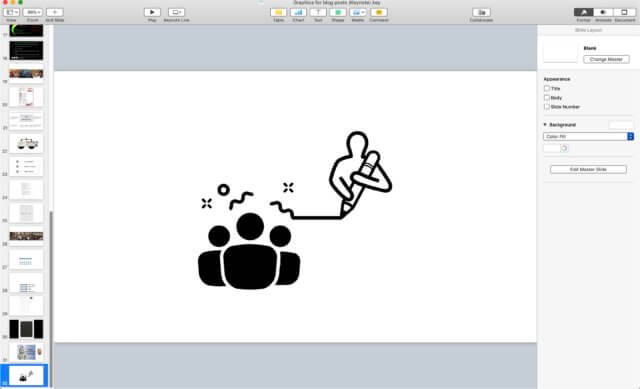 Here are what I think are the two best free easy ways to create graphics for blog posts and presentations if you're not a graphics wonk. (Note: I am not a graphics wonk.)
I've written over five hundred posts on this blog over the last ten years. As they tell you in SEO School, every post has at least one image. I often find an appropriate image on the web, but sometimes I feel inspired to create a graphic that fits better.
In addition, I frequently present at meeting industry events and to clients. Good presentation graphics can really help communicate what I'm trying to say, and strengthen my message.
Are you also "not a graphics wonk"?
I think there are a lot of people like me who have difficulty easily creating even simple graphics. My problem is that I simply don't use "professional" graphics creation tools enough to be able to reliably memorize the variety of techniques, tools, and processes needed to speedily turn what I visualize into reality.
My graphic designer, whom I happily hire for complicated stuff, can quickly create perspective drawings, remove unwanted photo elements, and tone down someone's bright clothing. For me, attempting any of these things takes a few hours on the web figuring out how, and making lots of mistakes along the way. The next time (if ever) I want to repeat the process I'll have likely forgotten how to do it.
Graphic design software like Photoshop and Illustrator — kitchen-sink tools that can do almost anything — are overwhelming for me. What I need is software that:
Allows me to easily work with and position images and vector graphics.
Has easy to use, intuitive methods for duplicating, manipulating, aligning, and spacing graphic elements.
Provides a text tool and a simple palette of basic graphic shapes.
Includes object grouping to speed up repetitive graphic element duplication.
Can easily add drop shadows to objects.
Includes a gallery of my existing work, allowing me to create a new graphic from an old one.
Can export anything I create as a jpeg.
Doesn't include a ton of extra capabilities I'll never master and therefore never use.
If these sound like your needs too, read on! (Also, I've included two great additional resources at the end of this post.)
Read the rest of this entry »