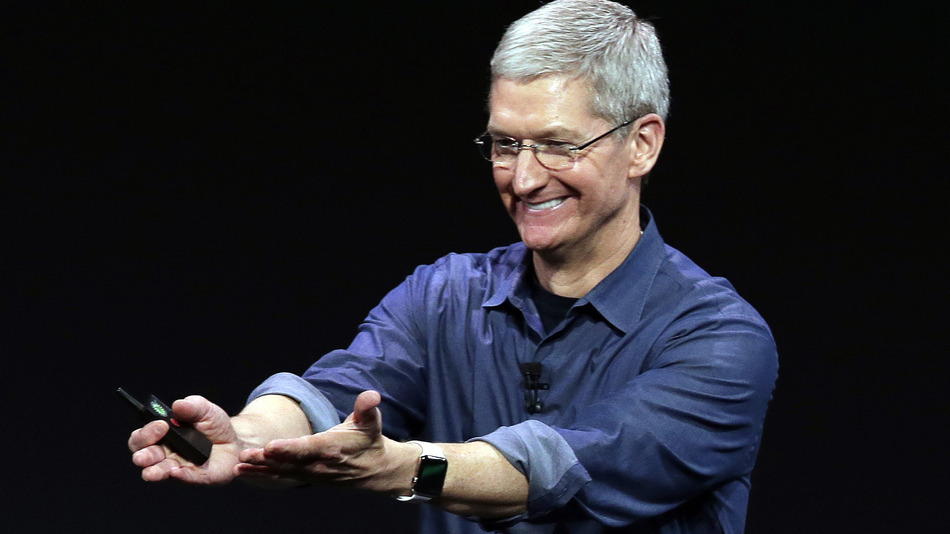 Why don't leaders publicly recognize the people who do the work? Like Tim Cook does:
"Tim paused ever so slightly, and what seemed unscripted (at least I hope it was unscripted) he asked all Apple employees present in the auditorium to rise up from their seats.
With a round of applause initiated by Tim, he thanked everyone for their hard work, their creativity and their commitment to the launch and everything leading up to the day."
—Dan Pontefract, Apple CEO Tim Cook and his moment of open culture
At the end of Apple's September 2014 blockbuster product launch of the iPhone 6, Apple Watch, and Apple Pay, Tim Cook did a simple thing. He publicly acknowledged the work and commitment of Apple employees in making these new products and services possible.
Is there any reason why we can't offer appreciations at every event to the people who made it possible? Even if your event is so large, like Tim Cook's, that you can't share individual appreciations, you can at least do what Tim did. It took, perhaps, a minute.
I'm assuming that you —at least—privately recognize the work of your team and volunteers. Taking a minute to publicly recognize the people who made your event possible is an easy thing to do. It's a small but significant gift to the workers, and an opportunity for participants to show their appreciation. It's the right thing to do—yet sadly missing from many events.
Let's change that.
Image attribution: linked from Huffington Post