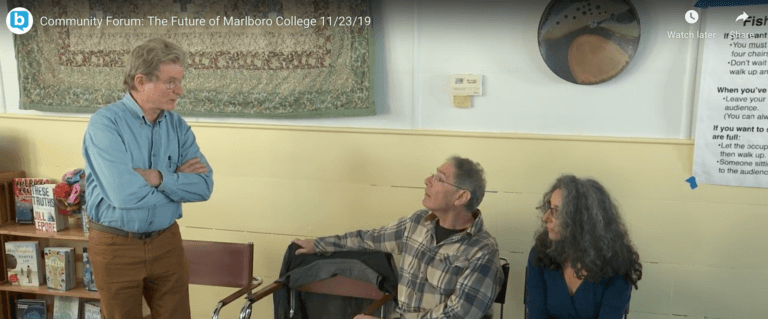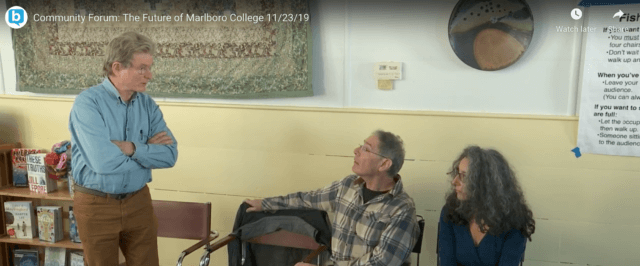 What's the best way to facilitate a community discussion? Recently, I had to answer that question at short notice. My task: design and facilitate a two-hour community discussion in response to a bombshell announcement made by the largest employer in my tiny rural hometown of Marlboro, Vermont.
[Update: Want to know how to do this online? See this post!]
The community was in shock. Consequently, I felt it was important to use a discussion format that:
Supported respectful dialog from a variety of constituencies;
Created an environment that was as safe as possible for people to share;
Minimized the likelihood that people would monopolize the meeting;
Allowed both short statements and controlled impromptu conversations; and
Was efficient.
I ended up designing (and moderating the first half of) a fishbowl format. To be more precise, I used what I'd call "half a fishbowl sandwich": an opening pair share plus a standard fishbowl. (All three of these techniques are covered in detail in my latest book Event Crowdsourcing: Creating Meetings People Actually Want and Need.)
The pair share
I ran a one-minute-per-partner pair share with this question. "What do you think about the proposed Marlboro College plan to close down the school and transfer the endowment and campus to Emerson?"
The fishbowl format
Now, watch this three-minute meeting video clip in which I explain how fishbowl works.
Read the rest of this entry »