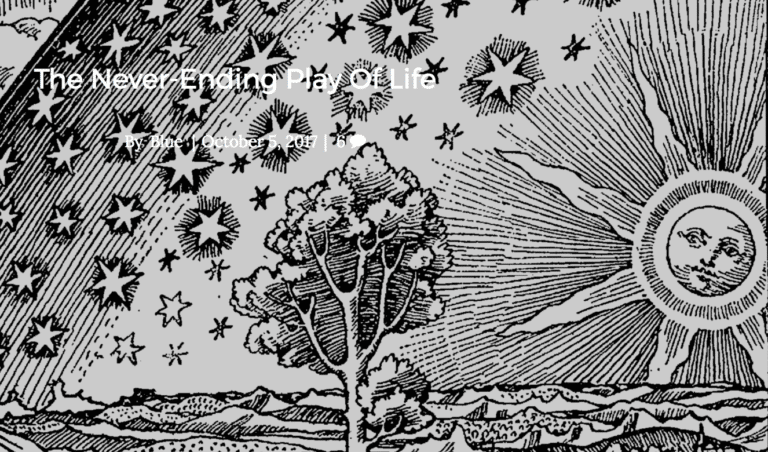 "I know the world is crazy right now. I know it's hard to find the good in the news but you won't find it there because the news asks you to be only a passive consumer of the world's pain and joy. What we need to do is rise from our seats and participate in the world as fully as possible."
—Chris Corrigan, Pick up the unclaimed portion of joy
Illustration from The Never-Ending Play Of Life, in which Bernie De Koven is quoted by Chris.