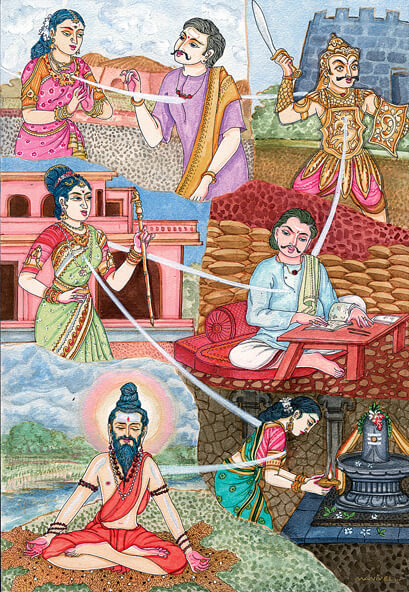 During a recent meditation session, teacher Narayan Helen Liebenson shared that it was Parinirvana Day, the day when the Buddha is said to have achieved complete Nirvana, upon the death of his physical body. She explained that you don't need to believe in the concept of reincarnation to be a Buddhist. And she talked about the fact that many of us have experienced, often more than once, reincarnation in this life.
I don't believe that I possess a non-physical essence that will, after my death, begin a new life in a new body. When we die, the atoms of our bodies remain. They continue to be incorporated into other forms of matter, including bodies of people yet to be born. And I don't believe that anything else remains except perhaps in the hearts and minds of friends and family who are still alive, their descendants, and occasionally an ongoing influence on our culture.
While I don't believe in traditional reincarnation, I have experienced reincarnation in this life more than once. You probably have too.
Read the rest of this entry »