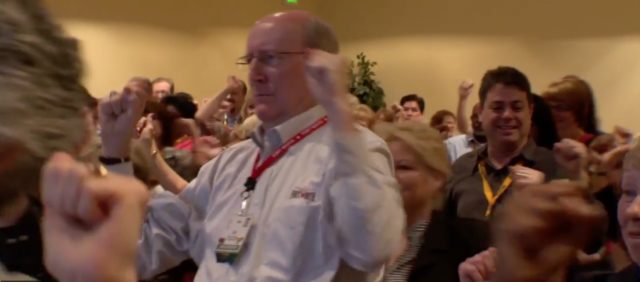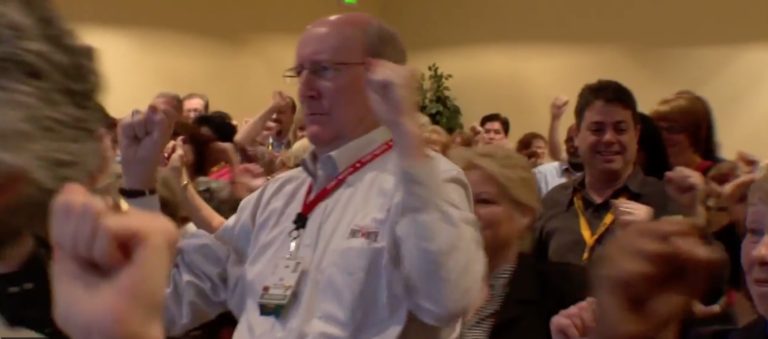 It's amazing that established research on ways to improve children's learning is ignored when designing adult learning environments.
Some examples. We know that kids shouldn't sit still in class. Short bursts in physical activity are positively linked to increased levels of attention and performance. Watch Mike Kuczala's TEDx talk "The Kinesthetic Classroom: Teaching and Learning through Movement." Michelle Obama's 2010 "Let's Move" initiative works to increase movement and healthy eating in schools. Classroom movement programs like GoNoodle are now used in more than 60,000 elementary schools in the United States. [More links to research can be found in Dr Ash Routen's and Dr Lauren Sherar's article "Active lessons can boost children's learning and health".]
Yet our meeting programs are filled with sessions where attendees sit, unmoving, and listen for an hour or more.
That's stupid, given the consequences are that attendees learn less, and long-term learning accuracy and retention are reduced.
"Kids aren't meant to sit still all day and take in information. Adults aren't wired that way either."
—Steve Boyle, one of the co-founders of the National Association of Physical Literacy
It's not hard to incorporate movement into meeting sessions (here are four easy ways) and the benefits are real and substantial.
Why aren't you doing it?
…Or are you? Share how you incorporate movement into your meetings in the comments!
Image attribution: Screen capture from X bytes video.