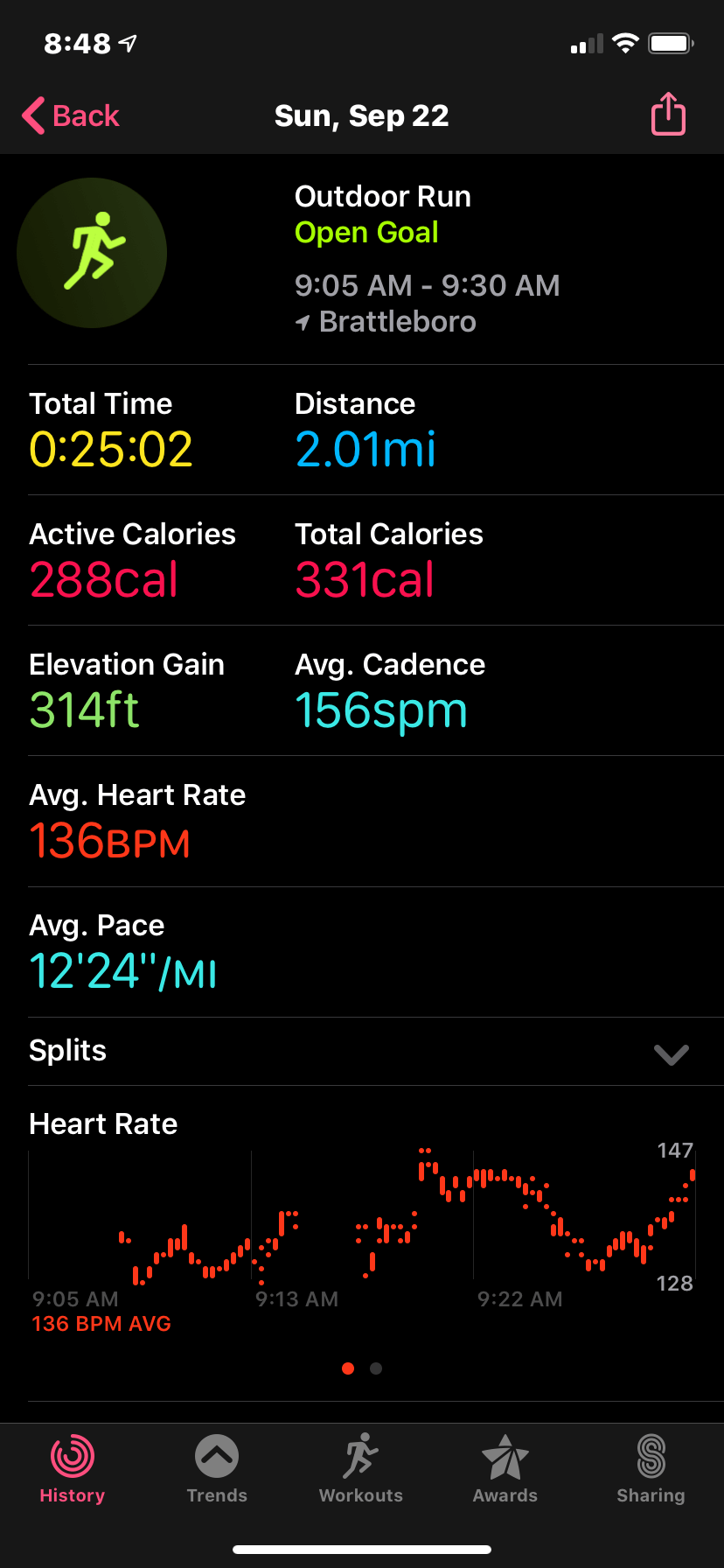 Fix Apple Watch heart rate monitor!
About six months ago I noticed that my Apple Watch wasn't consistently reading my heart rate during running workouts. The watch started displaying "measuring" my heartbeat for minutes (see Figure 1), especially at the beginning of a run. Sometimes the heart rate monitor stopped working to such an extent that I couldn't even get a few readings during a 25-minute run (see Figure 2). I love my Apple Watch but it was time to fix my Apple Watch heart rate monitor.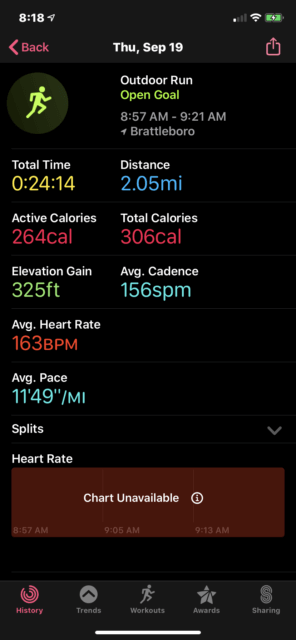 After doing some research, here's what I've curated from various internet sources, summarized in one convenient place.
The first thing to determine is whether your watch's heart rate monitor is working at all!
If your Watch completely stops reading heart rate during workouts
Check the following settings on your watch.
—On your iPhone, go to Settings > Privacy > Motion & Fitness and check that both Fitness Tracking and Health are On.
—Open your iPhone's Watch app and:
Go to General and make sure that Workout Power Saving Mode is Off.
Next, go to Privacy and check that both Heart Rate and Fitness Tracking are both On.
Finally, go to Passcode and check that Wrist Detection is On.
If any of these settings are incorrect, they will prevent your watch from reading your heart rate during a workout. Set them correctly, and test your watch again.
If your Watch is flaky reading heart rate during workouts
—Clean the sensors on the back. The two that read your heart rate during exercise are the white LEDs at 3 and 9 o'clock that you may have noticed flashing green from time to time.
—Make sure that the watch is snug on your wrist.
IMPORTANT TIP IF YOU HAVE A MILANESE LOOP WATCH BAND!
I love my Apple Watch Milanese Loop band. But I've found that during the day it loosens slightly. So, right before you exercise and before you start the Workout app tighten the band!
—Apple says that cold weather conditions can make reading your heart rate less reliable. If the flakiness of your heart rate monitor seems to be worse on cold days, try wearing warmer clothing on the arm where it's fastened.
—If your heart rate monitor is still flaky, try the approved Apple resetting options listed here.
One workaround to try
[Updated on April 16, 2020] While running today I thought of a workaround that I believe is worth trying.
When you're not running the Activity app, an Apple Watch only reads your heartbeat every ten minutes. One possibility is that — due to unknown circumstances —  during the first few minutes of your exercise, your heart rate is changing too fast for the watch to accurately measure it. Since the watch's Heart Rate app turns on the constant heart rate monitor, try the following:
Before you start your exercise routine, select the Heart Rate app and wait until it shows you your heart rate before starting the Activity app and your exercise.
Since my watch is now OK I can't test this, but perhaps it will work for you. Please share your experience in the comments.
What to do when none of the above helps
I tried all of the suggestions above. However, I was skeptical that any of them would work, because I'd seen a slow degeneration in the reliability of my watch to read my heartbeat while using my watch for the same workout over the same route for months.
I concluded that my watch's heart rate sensor was defective. Luckily my Apple Watch Series 3 was still covered by AppleCare. I took it into our local Apple Premium Service Provider. As I expected, defective Apple Watches are returned to Apple for repair or replacement. Before sending it back, I unpaired the Watch from my iPhone (important!), which backs up the Watch contents to the phone.
After a week's turnaround, Apple sent back a new replacement watch. It was a little strange not wearing a watch for a week, and it was interesting to see the limited workout data provided by my iPhone compared to what I was used to from my watch.
I'm happy to report that the replacement watch now works perfectly during my workout. Figure 3 shows the continuous heart rate chart shown by the new watch. And Figure 4 compares typical charts from the old and new watches.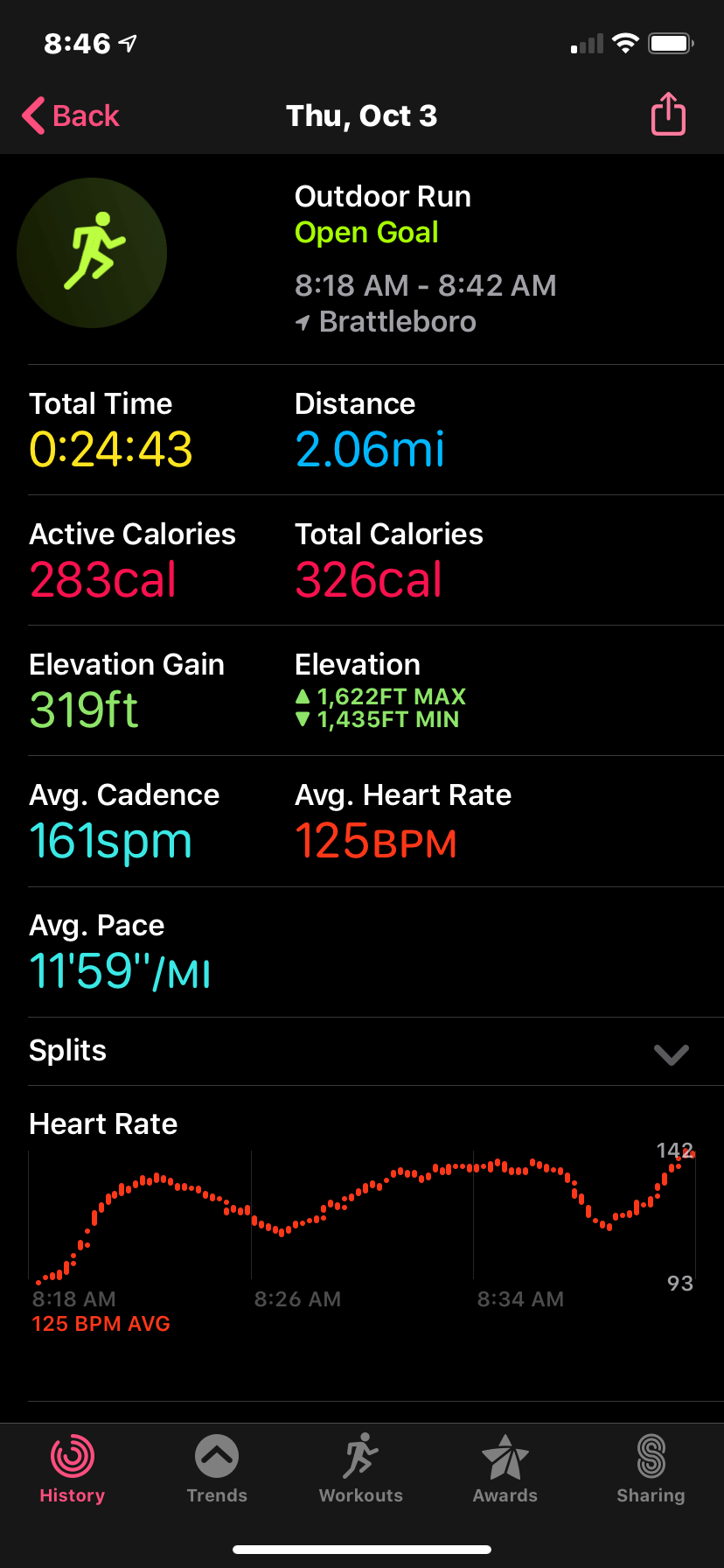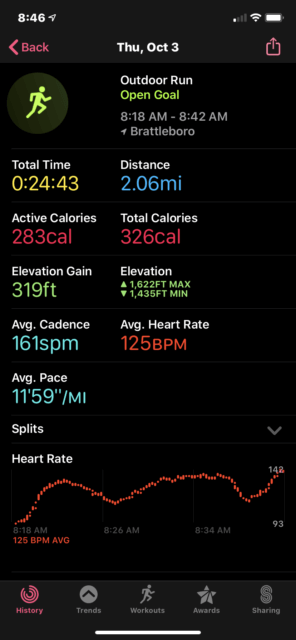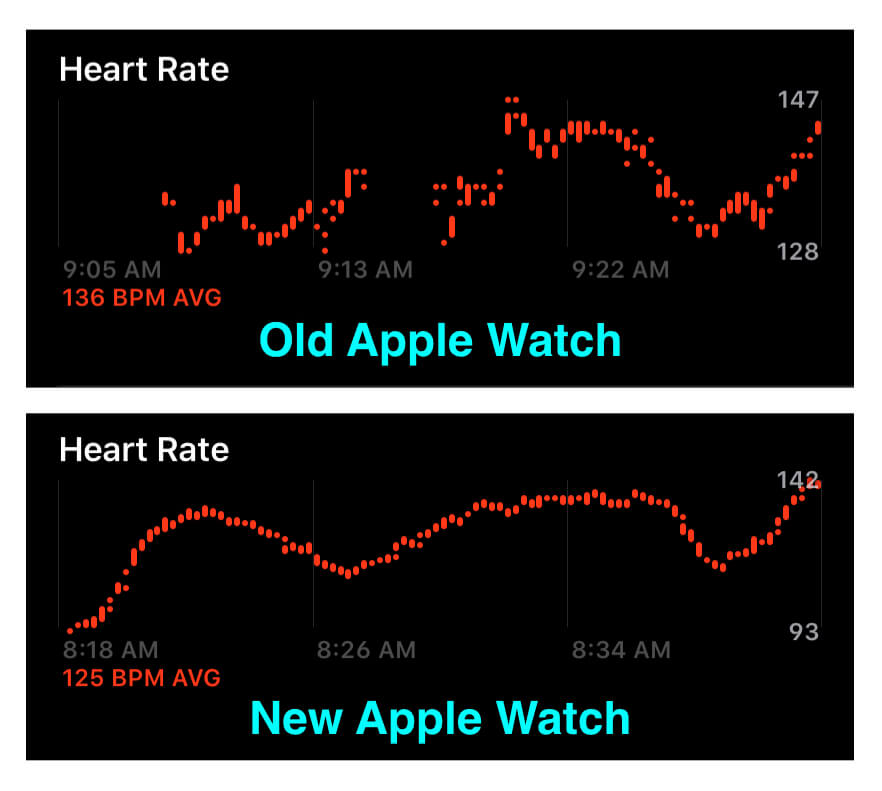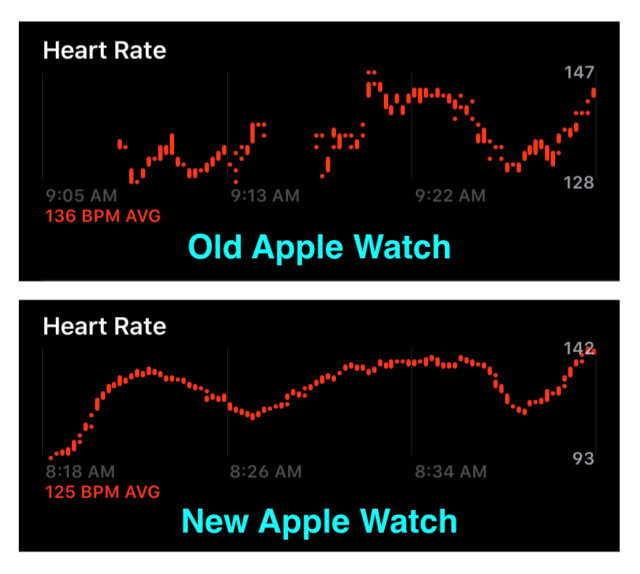 Conclusion
Many people have reported that the heart rate sensors on an Apple Watch have become unreliable. Unfortunately, it seems that watch heart rate sensors can degrade over time, and the various "fixes" suggested online might not always be successful. I was lucky that AppleCare still covered my watch. I don't know what Nizagara would charge for an out-of-warranty fix or replacement. If you don't have warranty coverage, I suggest politely pointing out that this defect seems to be widespread, and asking whether Apple will replace your watch anyway. Good luck!
Please feel free to share any other fixes, suggestions, or experiences with this problem you'd like to add in the comments below!