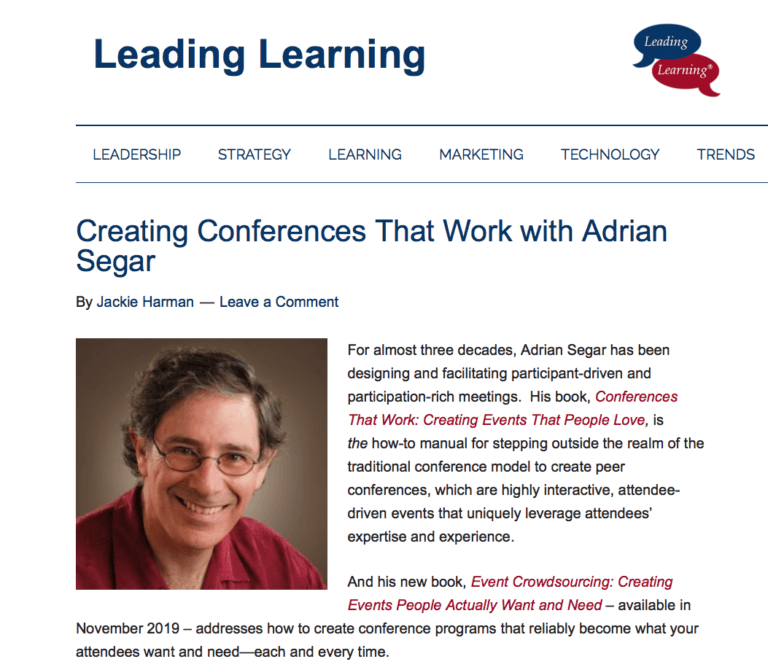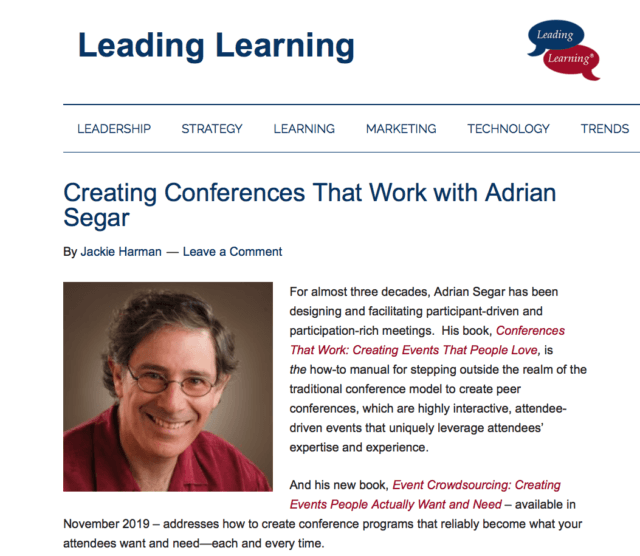 For an excellent summary of the work I do, check out this interview and podcast, Creating Conferences That Work by Celisa Steele of Leading Learning. The podcast recording is nicely summarized in the show notes, so you can just read about what interests you, and then listen to any or all of the interview sections from the links on the page.
Here's an overview:
The six major reasons that conferences need to evolve from the traditional events we're all used to.
What a peer conference is.
The Conference Arc: why conferences need to have a process-based beginning, middle, and end.
What event crowdsourcing is, and why it's so important.
Designing large peer conferences.
Four obstacles to holding peer conferences.
Integrating peer conference process into a traditional conference.
Creating Conferences That Work with Adrian Segar is a great introduction to why meeting planners and designers need to incorporate participant-driven and participation-rich design into their events. Recommended!
Leading Learning has published over 200 podcasts. Review the most popular ones here, and subscribe through Apple Podcasts, Spotify, Android, Stitcher Radio, iHeartRadio, PodBean, RSS, or any podcatcher service or app you may use.
(A HT to Jackie Harman, who did an excellent job summarizing the podcast. Thank you Jackie!)