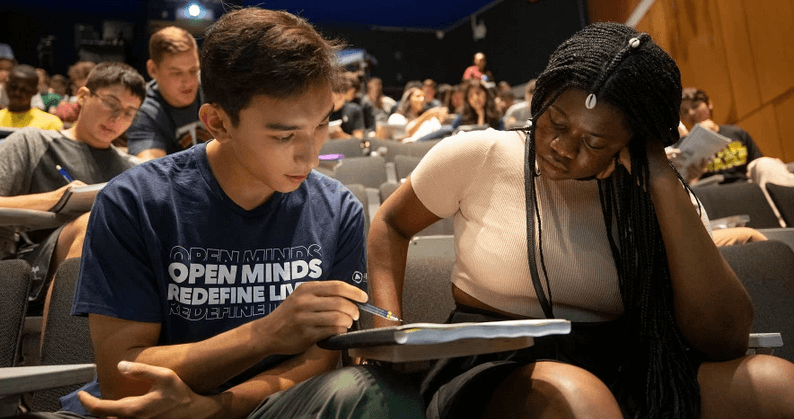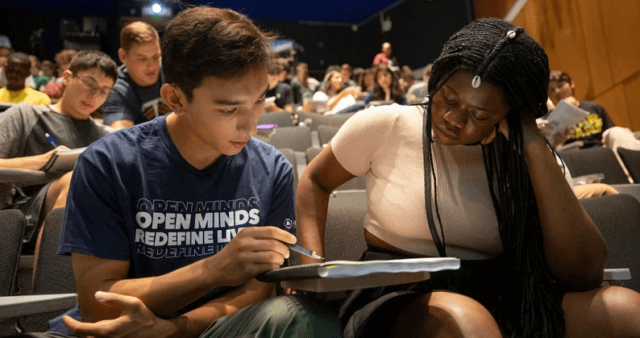 A September 2019 research study published in the Proceedings of the National Academy of Sciences clearly illustrates why switching to active learning is hard — and worth it!
Lecturing has been the core modality in our education systems for centuries. Sadly it still is, even though we know that active learning provides superior quantity, quality, accuracy, and retention of knowledge. Active learning beats the pants off the "receiving knowledge" model drummed into our heads through years of listening to teachers. (For a full explanation of why active learning modalities are superior, see Chapter 4 of my book The Power of Participation.)
So why do we continue to use broadcast-style formats?
The NAS study gives us some important new information:
"[M]ost college STEM instructors still choose traditional teaching methods…We find that students in the active classroom learn more, but they feel like they learn less. We show that this negative correlation is caused in part by the increased cognitive effort required during active learning."
—Measuring actual learning versus feeling of learning in response to being actively engaged in the classroom, L Deslauriers, L S McCarty, K Miller, K Callaghan, and G Kestin
Let's look at these three conclusions in the context of meeting design.
Most meeting presenters still lecture
The majority of college STEM teachers choose traditional teaching methods. And most meeting session presenters resort to lecturing as their dominant session modality.
Attendees learn more when presenters use active learning modalities
We have had research evidence for the effectiveness of active learning modalities for more than a hundred years. (The pioneer of memory retention research, Herman Ebbinghaus, published his seminal work in 1885.)
A large body of research over the last twenty years clearly shows the superiority of active over passive learning.
"Students learn more when they are actively engaged in the classroom than they do in a passive lecture environment. Extensive research supports this observation, especially in college-level science courses (1 2 3 4 5 6). Research also shows that active teaching strategies increase lecture attendance, engagement, and students' acquisition of expert attitudes toward the discipline (3 7 8 9).
College students are the focus of this research. There's no reason to believe that these conclusions would not apply to adult learning during meeting sessions.
Superstar lecturers and motivational speakers
Here's a striking conclusion from the NAS research:
"Students in active classrooms learned more (as would be expected based on prior research), but their perception of learning, while positive, was lower than that of their peers in passive environments. This suggests that attempts to evaluate instruction based on students' perceptions of learning could inadvertently promote inferior (passive) pedagogical methods. For instance, a superstar lecturer could create such a positive feeling of learning that students would choose those lectures over active learning."
Including highly paid keynote speakers at meetings is a meeting industry fixation. I've argued that the evaluations of such sessions are unreliable. Now, the NAS research buttresses my point, by providing an important explanation why expensive keynote lectures are so popular at meetings. People perceive that they learn more from a smooth lecturer, while the reality is that they learn less!
Conclusion
There is overwhelming evidence that we can improve meetings by switching to active learning from passive lectures. And we now know that the popularity of fluent lectures, as measured by session evaluations, is based on an incorrect belief by attendees that they are learning more than they actually do.
Finally, the NAS report indicates that a simple intervention can overcome false perceptions about the efficacy of lectures.
"Near the beginning of a physics course that used… active learning …the instructor gave a 20-min presentation that started with a brief description of active learning and evidence for its effectiveness. …At the end of the semester, over 65% of students reported on a survey that their feelings about the effectiveness of active learning significantly improved over the course of the semester. A similar proportion (75%) of students reported that the intervention at the beginning of the semester helped them feel more favorably toward active learning during lectures."
Consequently, we need to educate stakeholders, presenters, and meeting attendees about the benefits of active learning modalities at meetings.
Image attribution and original inspiration for this post: Inside Higher Ed & Kris Snibbe / Harvard University
Thank you Stephanie West Allen for bringing the above research to my attention!