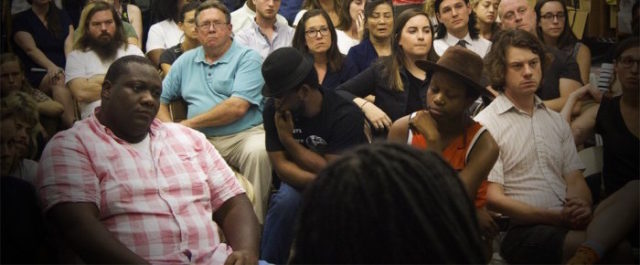 While stuck in cramped seats during a six-hour Boston to San Francisco flight recently, my wife gently pointed out that I had become quite grumpy. She helped me notice that my lack of body comfort was affecting my mood. Luckily for me, Celia remained solicitous and supportive, reducing my grouchiness. Once we were off the plane my spirits lightened further.
Unfortunately, I tend to be oblivious for a while of the effects of physical discomfort on my feelings. Until I notice what's really upsetting me, I typically and unfairly blame my irritability on innocent culprits, for example:
The tediousness of gardening because insects are swarming around my head.
The delay in waiting for my food to arrive in a noisy restaurant.
A presenter's inability to capture my full attention while I'm sitting with my neck twisted permanently towards them in an auditorium.
I suspect I'm not alone in these errors of judgment. Pivoting to the world of events, this means if we want to give attendees the best possible experience, we need to minimize the quantity and severity of physical comfort issues that are under our control.
Here are six common mistakes you've probably experienced, together with suggestions for mitigating their impact. (Feel free to add more in the comments below!)
Read the rest of this entry »