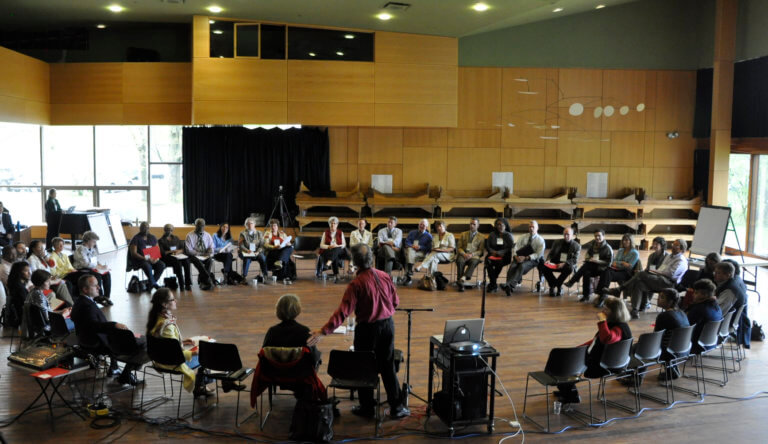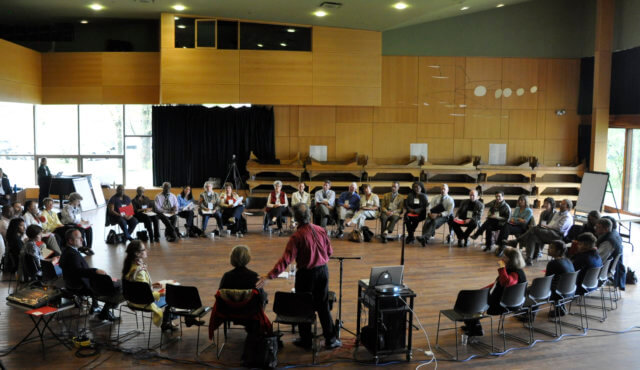 I've been attending conferences for over forty years. Most of them are dull and largely irrelevant. This seems to be the norm, because when you talk to attendees you find they set a low bar for satisfaction— e.g. "It's OK if I learn one new thing a day, oh, and if I make a useful connection or two that would be great!"
For twenty years I assumed this was how conferences were supposed to be. When I began creating conferences myself, I used the same standard format: invite experts to speak to audiences.
Then in 1992, circumstances forced me to do one thing different. Ever since, thanks to that happy accident, I have been designing and facilitating peer conferences that people have loved for over a quarter-century.
"…gets an award for most/best/most thoughtfully organized conference I think I've ever been to."

"I'm an introvert. I've never shared as much at a conference before. Your process is brilliant. Thank you."

"…the truest sense of community I've ever felt and it was beautiful to experience. I hope you have the opportunity to experience something like this in your lifetime. It changes everything."
—Three recent participants on their experience at three different peer conferences
What's the one key thing I do that almost no one else does?
Read the rest of this entry »