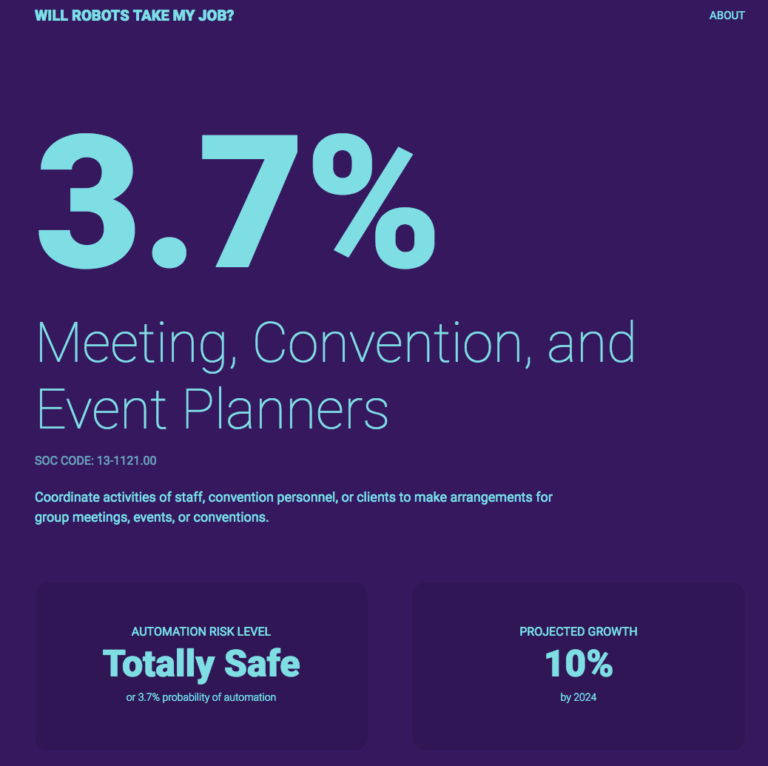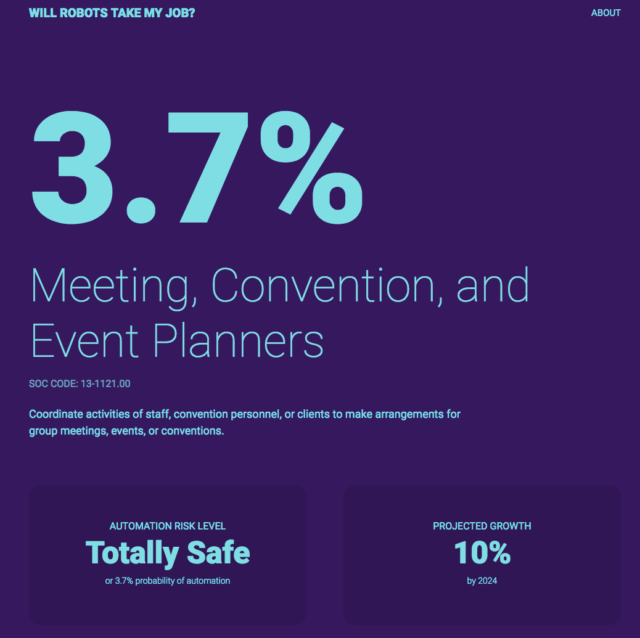 Here's some reassuring news for event professionals from WillRobotsTakeMyJob.com. Our "Automated Risk Level" is "Totally Safe". And the industry is projected to grow over time. Even so, there are some ominous clouds on the horizon, and one usually needs to take predictions about the future with a large pinch of salt.
I have other concerns. In the future, I think we'll see more meetings move online. That will have an impact on the hospitality industry (no room nights, no F&B, and no travel) and, perhaps, reduce the number of event production staff.
Anyway, I hope this prediction's right.  We'll see!