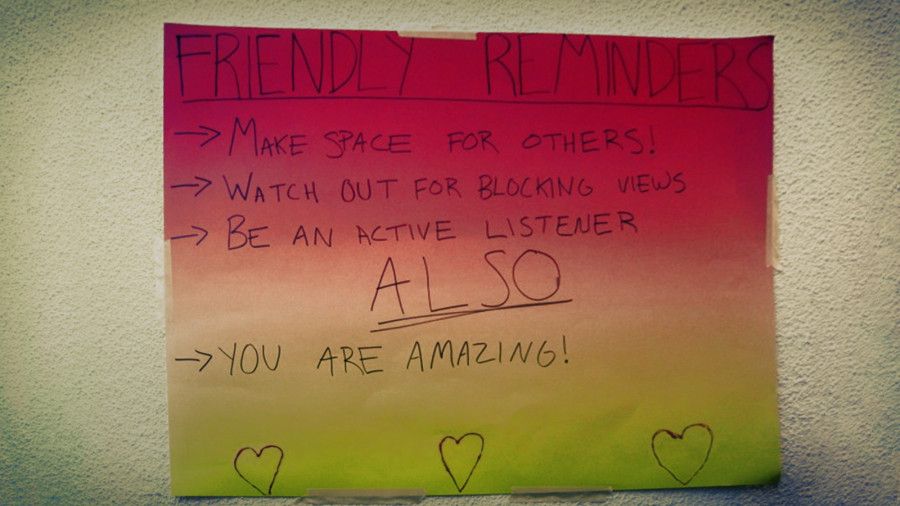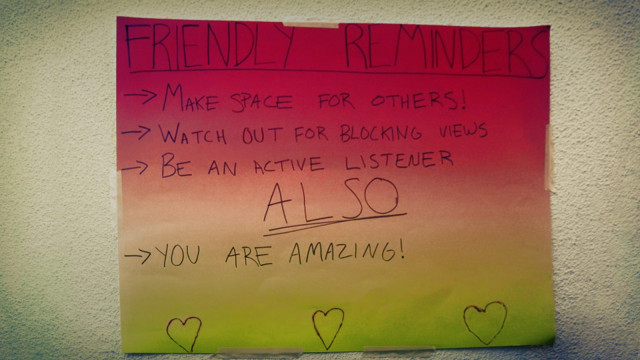 Ground rules? We don't need 'em!
Yes you do!
"Game makers find inspiration at Lost Levels, an intimate and involving gathering where anything seems possible"
—Laura Hudson, The radical games event where the next speaker is you

The Lost Levels four-hour gaming unconference incorporates these agreements:
Make space for others!
Watch out for blocking views
Be an active listener
(and indirectly) Be amazing!
Don't feel you need to use the Lost Levels agreements at your event. You should tailor ground rules (aka agreements or covenants) to fit meeting needs. But there's something to be said for incorporating Lost Levels' agreements into your events.
Image attribution: Laura Hudson, boingboing