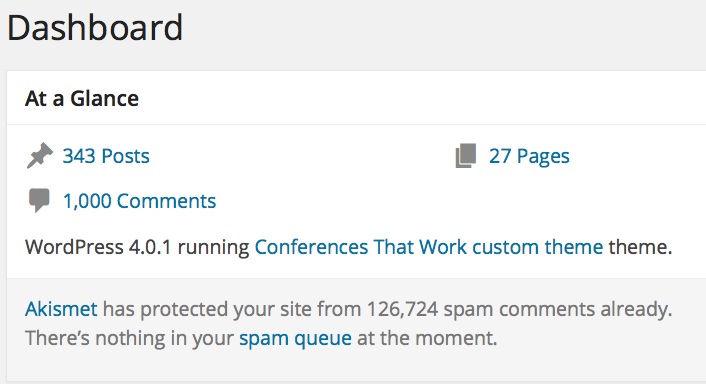 Thank you for your feedback! Although some say that comments on blog posts are passé, I still think they provide valuable feedback and connection for communities that develop around posts and the topics covered on a blog.
So I'm happy that,as of today, readers of this niche blog (albeit one that will surpass 6M pageviews this year) have shared 1,000 comments on the 343 Conferences That Work posts I've written over the last five years. Many commenters are now friends, and some of you I met first through a comment on a post.
Thank you for your feedback!
[January 2021 Update: Although the pace of commenting has slowed, we're up to ~1,700 comments. I continue to appreciate and welcome your feedback on my posts, and thank everyone who has taken the time and trouble to write back.
Sadly, I had to remove the Disqus comment system a year ago. It was slowing down the site and occasionally conflicted with other plug-ins. This removed some of the nice display and threading features we used to enjoy.]