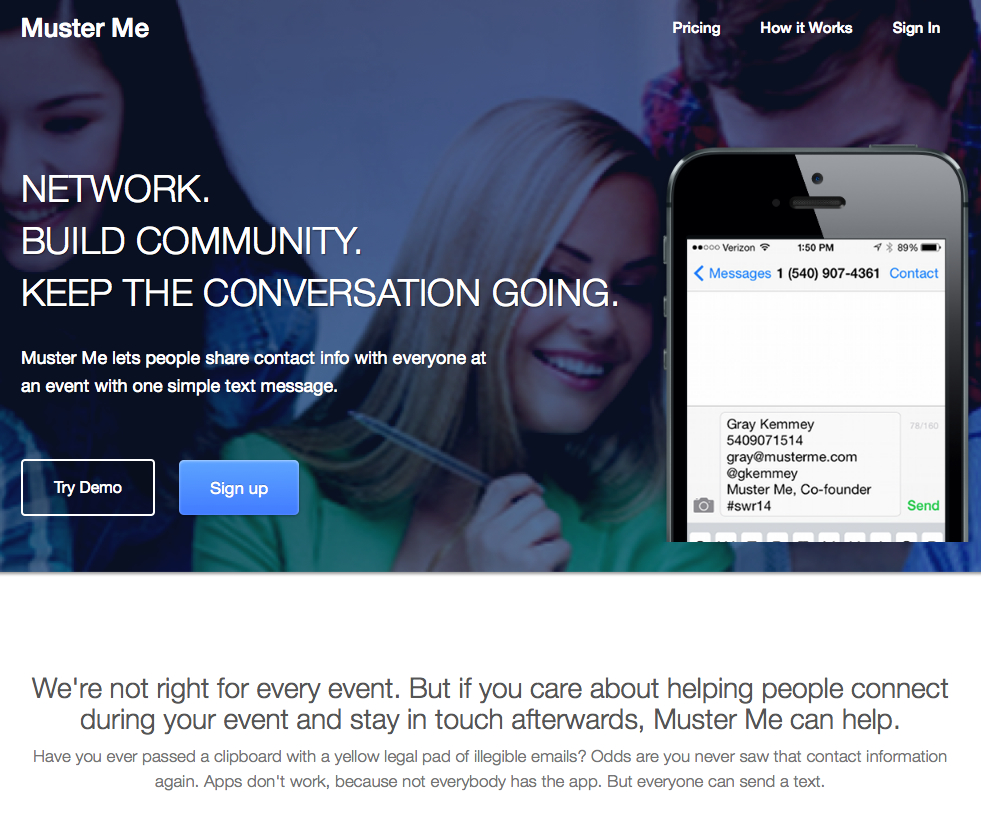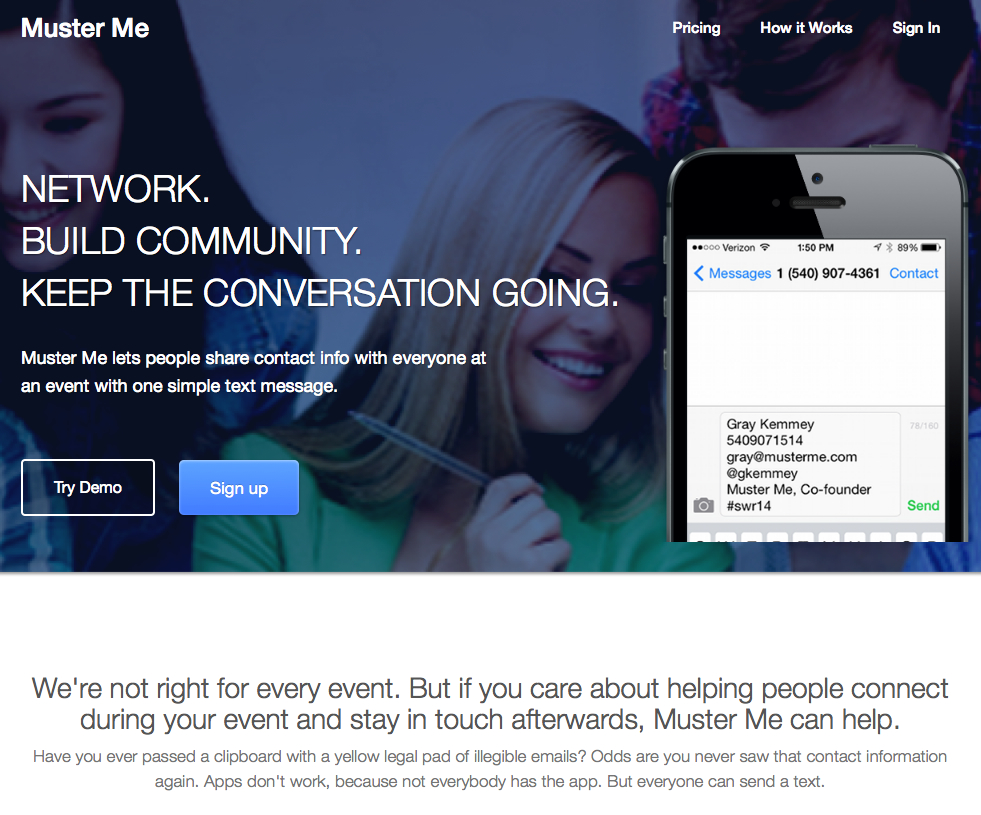 Libby O'Malley rocks. I haven't met her (yet!) but she read my 2012 post A letter to event technology companies trying to sell me stuff and—wow!—actually took the time to figure out how to introduce me to her new product Muster Me in a way I would like.
A vendor who really listens and responds appropriately; how refreshing! Yes, the flattery doesn't hurt, but Libby clearly made sure that the complaints in my post about the hundreds of event profession product and service pitches I receive each year were addressed.
This is the best product pitch I've ever received. Fantastic work Libby!
I am not endorsing her product (though the demo on the website worked fine for me) but I'm happy to reproduce here what she emailed me today, as an example of how to do selling right.
Here's the text of Libby's email:
Read the rest of this entry »