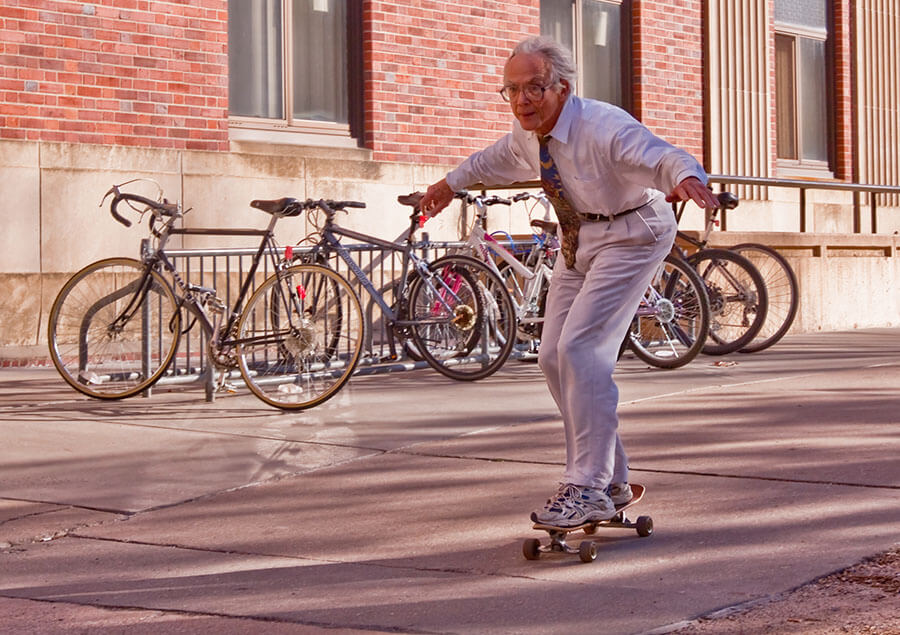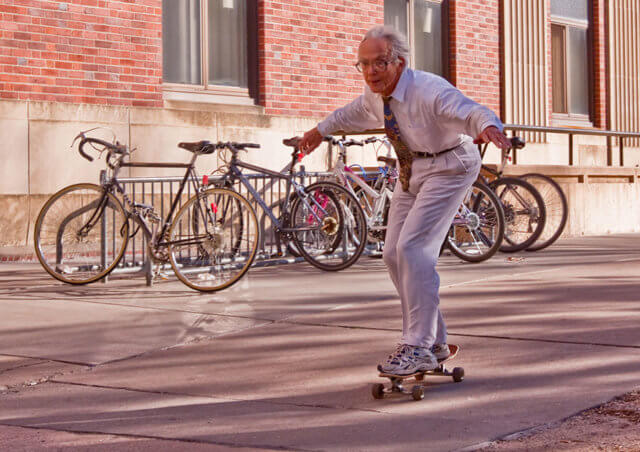 Are you old yet? (Click on the image to watch the skateboarding professor, who's my age.)
I turned 69 last week. My body and mind do not work as well as they used to. Oh for the days, long gone, when I went to bed, fell asleep immediately, and woke up eight hours later feeling refreshed! My stamina starts to drop at five pm; no more long productive bouts of late night work.
Traveling extensively for my meeting industry work, I'd meet hundreds of new people every year, and used to be pretty good at remembering their names and how and when I met them. Not these days.
There are all these little aches and pains that weren't there before. Standing up from a chair is harder than it was. Standing after kneeling on the floor is unexpectedly difficult at times.
It's not going to get better. (Although, I can run better than I did twenty years ago. But I really had to work at that.)
Anyway, I could go on. This is a litany you'll likely experience at some point in your life. If you haven't already.
So, I ask myself: "Are you old yet?"
And then, today, I read this quote from Nobel Prize winner Rosalyn Yalow.
"The excitement of learning separates youth from old age. As long as you're learning, you're not old."
—Rosalyn Yalow
You know what? I'm still learning and unlearning every day — and I'm excited about it!
So I've decided.
I'm not old. Yet.
(How old are you, anyway?)
Photo attribution: Stephen Shield