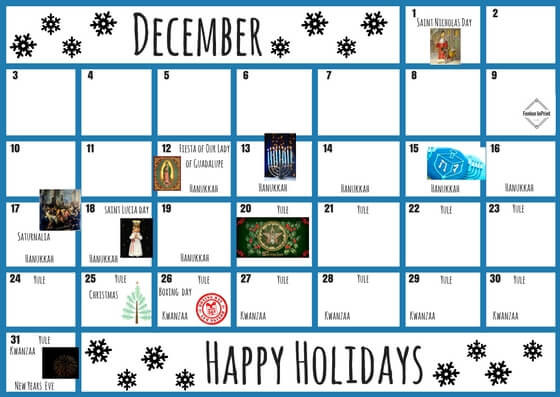 'Twas the Holidays Hangout, when all through the net
#Eventprofs were stirring, their email to get;
The BEOs hung on clipboards with care,
In hopes that the caterers soon would be there;
Attendees were nestled all snug in their chairs;
While visions of aerialists danced in the air;
And friends on their PCs, and I on my Mac,
Had just settled our thoughts on a long winter's hack,
When out on Twitter there arose such a clatter,
I sprang from my Aeron to see what was the matter.
(Thank goodness, for once, it wasn't The Musk,
Though many were tweeting displeasure: "Tsk! Tsk!")
So away to my laptop I flew like a flash,
Quick opened a Zoom and invited BizBash;
The glow of the screen by my new Bluetooth keyboard,
Gave a sparkle of ROI promised reward;
When what to my wondering eyes did arrive,
But a whole slew of DMs and Thom Singer alive,
With PinkDeb, Brandt Krueger, Brad Wilson — a hat-trick,
And then Glenn Thayer & Sharyn Fitzpatrick;
Sue Pelletier, Martin Sirk, John Chen — a battalion,
Heidi Thorne, David Adler & KiKi L'Italien.
So I whistled, and shouted, and called them by name:
Now Tahira Endean & Jan-Jaap In der Maur
Miguel Neves and Dahlia El Gazzar.
Come gaily dressed in your Santa suit
Anh Nguyen, Will Curran, and Eric De Groot!
Glo Nelson, Keith Johnston, Annarita Montanaro,
Mike McAllen, Alex Plaxen, and young Lubo Tomko.
Liz Lathan, Juup de Kanter, and Joan Eisenstodt,
Did I forget them? No, I did not!
I miss Dan Cormany, so sadly departed,
And Tracy Stuckrath, who's really big-hearted;
I miss Deborah Oster Pannell, I don't get to see her,
Or Cameron Toth, Danalynne Menegus, and Mike van der Vijver.
Our tally of friends is as long as a book,
Sina Bünte, Deborah Elms, Paul Salinger, Roxann Hendrickson, Kristin Arnold, Stefania Conti-Vecchi, and Paul Cook!
To the top of the page! to the top of the list!
Duck under the velvet rope, come to be kissed!
As leaves that before the room turnover rise,
When they meet with an obstacle, we all improvise.
So up to the hangout the #eventprofs all flew,
With the click of a mouse and some first-timers too,
Appeared on the Zoom with a beer in their hand,
Or an old-fashioned cocktail (all fresh, nothing canned)…
So come join us shortly if that's what you'd like,
If we say we can't hear you please unmute your mike!
Holidays Hangout Image courtesy of Fenton InPrint online