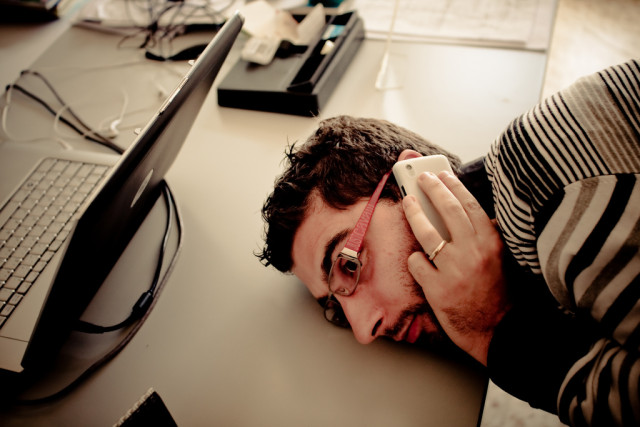 Can meeting professionals enjoy the meetings they create?
Careercast.com rates "Event Coordinator" the 8th most stressful job of 2015. While we can take this precise ranking with a large grain of salt, it's true that meeting tight deadlines, paying careful attention to a myriad of crucial details, handling in real-time everything that doesn't go according to plan, and—despite all this pressure—satisfying clients & attendees are tasks at which relatively few souls excel.
Even when we give up being event organizers and go as attendees to our own profession's meetings, they're invariably scheduled during regional off-peak seasons, when venues don't have bigger fish to fry (or freeze). So we roast outside in the summer and shiver in the winter.
And yet many of us love this profession.
My first job in events
My first job in events was as a tech on a high-school production of Peter Shaffer's The Royal Hunt of the Sun. I was a lowly followspot operator, highlighting the focal actor of the moment on stage. This entry-level position, performed in darkness, felt exciting. It was crucial that I hit Atahualpa with the spot at the climax of the play. My work, though minor, was important—I was part of something bigger. My production tech work continued with sound work (including exploding pyrotechnics in a garbage can for an outdoor Shakespeare production) and the fireworks for an Oxford Commemoration Ball, and eventually, in my adult life, I began to organize events on topics with which I was professionally involved.
Today I consult on and write about event design. I run workshops, and frequently present at meetings industry conferences on participant-driven and participation-rich topics. But my favorite activity remains facilitating meetings, despite the high-pressure environment, starting with the pre-con arrangements and early morning rehearsals and continuing until my last moment with a microphone.
Doing what I love
I delight in the excitement of facilitating opportunities for a group of people to learn from and connect with each other in ways that provide the best possible experiences and outcomes individually and collectively. I appreciate and embrace the privilege and responsibility to devise and implement effective process for the group. And perhaps most of all, I love the promise of spontaneity. Of creating something special and unexpected, not only for the people I'm working with but also for myself. Yes, it's scary at times; yes, I take risks and make mistakes; and, yes, I get to learn and grow while serving the needs of participants to the best of my ability.
Do meeting professionals enjoy the meetings they create?
I do.
Do you?
If so, feel free to share what you enjoy in the comments!
Photo attribution: Flickr user selfecce