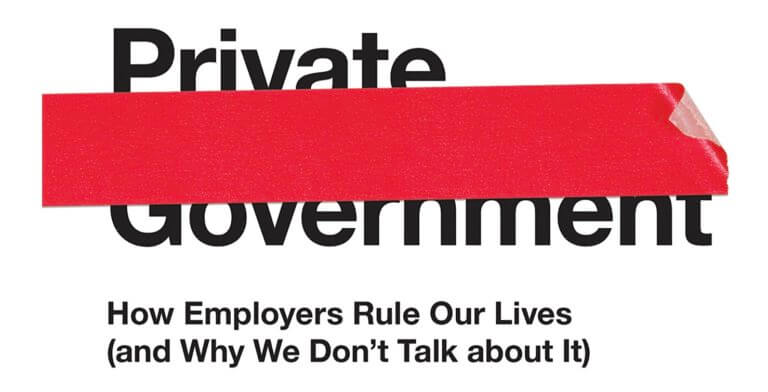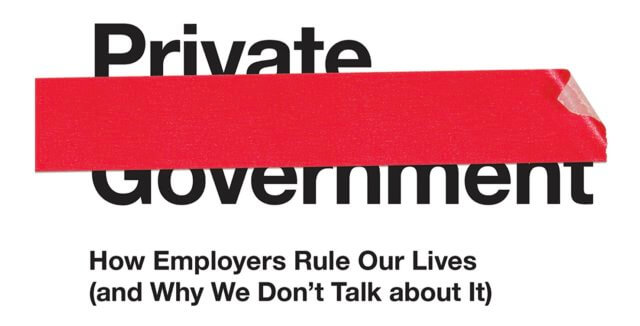 As someone who loves to facilitate connection between people, I was struck by this New Yorker profile of the philosopher Elizabeth Anderson. Here's a quote from her book, "Private Government: How Employers Rule Our Lives (and Why We Don't Talk about it)":
"Images of free market society that made sense prior to the Industrial Revolution continue to circulate today as ideals, blind to the gross mismatch between the background social assumptions reigning in the seventeenth and eighteenth centuries, and today's institutional realities. We are told that our choice is between free markets and state control, when most adults live their working lives under a third thing entirely: private government[emphasis added]."

What else could you call the modern workplace, where superiors can issue changing orders, control attire, surveil correspondence, demand medical testing, define schedules, and monitor communication, such as social-media posts?
—Nathan Heller on Elizabeth Anderson, The Philosopher Redefining Equality
Society's structure and governance impacts almost every aspect of our lives. How civic discourse frames our actual structure and governance conditions what we think is ethical. Ever since Richard Cantillon and Adam Smith developed the concept of the free market, political economists have framed the choice for society as one between free markets and state control.
Read the rest of this entry »