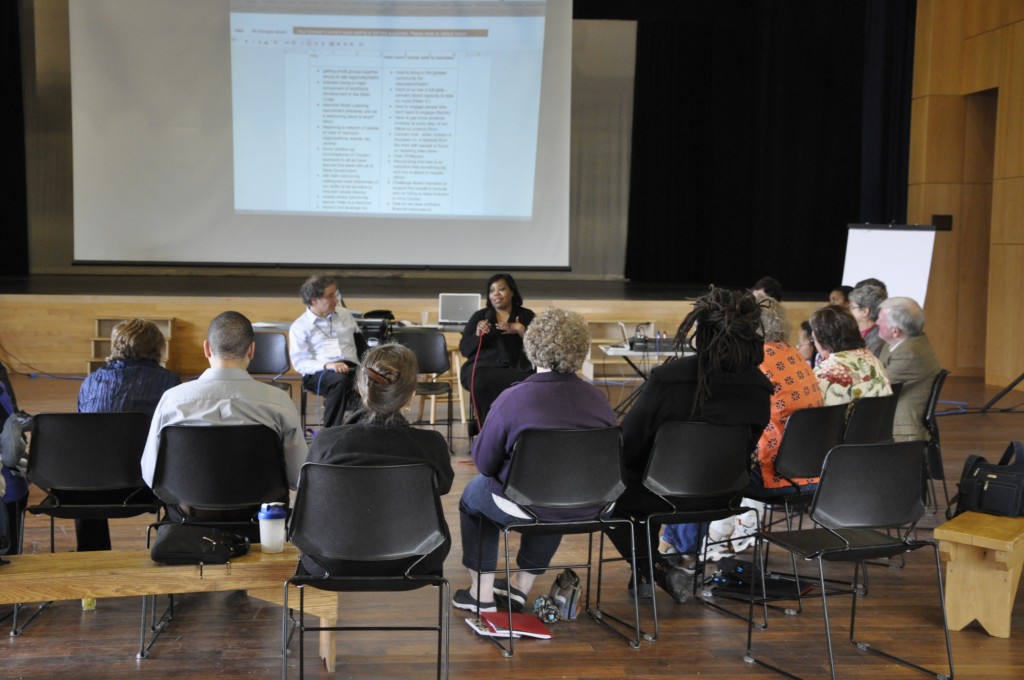 How do you inspire conference attendees to take action?
This question arose a few weeks ago when I was facilitating Vermont Vision for a Multicultural Future, a conference addressing the challenges and opportunities of a more multiracial, multiethnic, and multicultural Vermont. Conferences that tackle wide-scope topics like multiculturalism or sustainable business practices are not going to come up with definitive comprehensive solutions to the countless problems discussed. This can demoralize participants who are hungry for change or filled with a desire to "do something".
One of the two Conferences That Work closing sessions, the personal introspective, gives attendees a chance to explore changes they may want to make in their life and work as a result of their experiences during the conference. To address the desire for big-picture change, we pointed out at the start of the Vermont Vision introspective that many of the participants had influence in their professional life (state government, education, law enforcement, faith community, etc.) So we asked each person to focus on what they wanted to work on in their sphere of influence.
Having supported and emphasized the need for personal change during the introspective, we moved to the group spective, the final Conferences That Work session. I often start a group spective by using plus/delta to quickly evaluate a conference. For plus/delta, participants first publicly share their positive experiences of the conference. We list them in the plus column of a flipchart or projected Google Doc.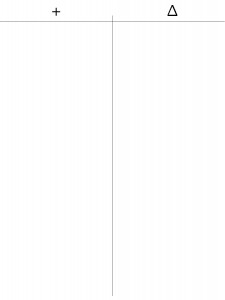 When all positive comments have been aired, participants list the changes they would like in the delta column. This simple technique provides a quick basis for participants to share experiences. Then we move into a discussion about what the group wants to do next.
An action plus/delta
To transform plus/delta into a tool for action at Vermont Vision, I redefined the two columns as follows:
Plus ==> actions I/we want to work on
Delta ==> issues that concern me but that I don't know how to address
This allowed us to move from the personal decisions made at the introspective into sharing, discussion, and support of initiatives to which individuals had committed (the plus column). The delta column then allowed us to explore other ideas and who might be able to work on them.
We found that the plus column was much longer than the delta column. That was encouraging! Even though significant issues in the delta column remain to be tackled, participants came away from the session knowing that many concrete plans had been generated through our time together. Unlike the outcomes of many conferences that work on problems that seem overwhelming, participants left Vermont Vision feeling that we had built momentum around specific objectives that we had a realistic chance of achieving. Perhaps that is why every single conference evaluation asked us to hold this first-time conference again next year!
How do you inspire conference attendees to take action? Share your thoughts!