Meet Adrian Segar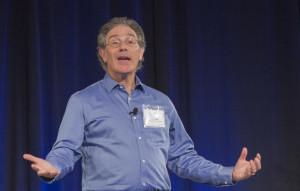 Since 1981, Adrian Segar has designed, organized, and facilitated hundreds of conferences in North America and Europe. He has been creating participant-led and participation-rich events, commonly known as unconferences, since 1992. His book Conferences That Work: Creating Events That People Love, published in November 2009, has been described as "THE how-to manual" on creating events that truly engage and capitalize on attendees' collective wisdom and experience.
Adrian is an acknowledged innovator and speaker on participant-led event design, and facilitates two popular opening and closing plenaries—The Solution Room and The Personal Introspective—at many different conferences. He has presented at just about every meetings industry event, including Meeting Professionals International's World Education Congress, EIBTM, MPI Chapter meetings, the MPI Chapter Business Summit, HSMAI MEET, and FRESH, GMIC & NESAE annual conferences. Adrian was the community manager for the weekly #eventprofs Twitter chat for 2011-12. He is a proponent of and presenter at EventCamps—volunteer-run, innovative, experimental conferences for event professionals—and has organized and facilitated two in Philadelphia and Washington, DC.
He has been named as one of the most innovative event professionals by BizBash Magazine, one of MeetingNet's Eleven Most Influential Online Personalities in Meetings and Travel, and has been quoted on the front page of the Wall Street Journal. He ran the weekly #eventprofs Twitter chat during 2012-3, and is the community manager of the Google Plus #eventprofs community.
Adrian's next book, to be published later this year, is Get On Your Feet: Creating Meetings That Deliver Learning, Connection, Engagement, And Action: a compendium of participation techniques you can use to enhance learning and connection in meeting sessions.
In 1973, Adrian earned a Physics B.A. as Postmaster at Merton College, Oxford. At the age of 25, he was awarded a Ph.D. in elementary particle physics from University College, London. 37 years later, the experiment he worked on was awarded the 2009 European Physics Prize. From 1978-1983 Adrian owned and managed Solar Alternative, a solar energy manufacturing company. He also taught college level computer science at Marlboro College for ten years, and was an independent information technology consultant between 1983-2007.
Adrian lives in Marlboro, Vermont, is the founder and president of two non-profits, and loves to sing and dance.
You can learn more about him on LinkedIn, and on Twitter.

Associates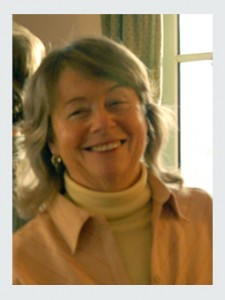 Adrian works on occasion in conjunction with Kristin Shannon, Chair of PSI Communications in Paris and San Francisco. Kristin is an author, speaker, political and strategic planning consultant, expert in collaborative intelligence, cross-cultural communications and personal development. While most of her work is devoted to leading corporate and NGO consulting, she accepts some individual clients. For PSI, she designs and directs workshops and trainings.
With a background in economics and cognitive neuroscience, Kristin consults on both policy content and communications strategies, and advises on political campaigns, including the Obama campaign. She's engaged in a global research project on how we make decisions, writing a new book on EQ—Emotional Intelligence.
Kristin directed two national research institutes (Washington D.C. & Montreal, Canada) providing economic forecasting and policy options for NGOs, foundations, banks, energy, media, telecommunications companies, and governments, including the Canadian Prime Minister's office and the White House.
In addition to consulting with the US Federal Reserve, Federal and Provincial Ministers of Finance, Education, Health, The World Bank, etc., she has worked extensively with the private sector. Corporate clients include Roche, Alcan, AT&T, Bell Canada, Canyon Ranch, CBS, CBC, Public Broadcasting, Citicorp, Shell, TransCanada Pipelines, Imperial Oil, Safeway, Sears, IBM, Weyerhaeuser, General Foods, Royal Bank of Canada, SRI International, and Wellington Management, where she modeled and coached their top-ranked investment analysts.
Foundation and NGO consultancies include the Open Society Institute, EFG, EATG (HIV-AIDS), European Health Forum at Gastein, Ford, Rockefeller and Mott Foundations, Oxfam, The Aspen Institute, and the Lilly Endowment. She raised funds for social enterprise groups such as Delancy Street, and for wellness and biofeedback research at Langley Porter. She co-founded and developed $20 million for Appropriate Technology International, an NGO dedicated to technology transfer and sustainable growth. She co-chaired a multi-community alliance to protect old growth forests and salmon spawning grounds.
Kristin grew up behind-the-scenes in film, with summers at Hollywood Professional School. A UCLA and Berkeley Regents scholar in pre-med and cognitive neuroscience, she also studied economics in Japan, in Japanese. She returned to Berkeley to update in neuroanatomy, facial recognition of emotion (Paul Ekman) and work with George Lakoff in psycholinguistics and metaphor.
A pioneer in profiling, she's expert in segmenting populations and audiences to identify their needs and goals. She did groundbreaking studies in constituency/ stakeholder analysis and helped originate psychographics — value based population segmentation studies.
In psychology, her background includes Jungian, Humanistic and Transpersonal, hypnosis and physiological psychology. Kristin trained directly with Alexander Lowen, Eric Berne, Stan Grof, Fritz Perls, and Moshe Feldenkrais. She also worked with Virginia Satir, on community building urban charrettes. Later, when NLP began to organize effective techniques from eclectic sources, she worked with Leslie Cameron Bandler, David Gordon, Tom Condon, Carol Erickson, Steve Gilligan, Time Line originator Tad James, Judith de Lozier, R. Bandler, Robert Dilts, Steve and Connierae Andreas. Kristin is a member of the American Society of Training Directors (ASTD). Her focus is modeling and transferring excellence.
She co-authored the best-selling "Next Canadian Economy" and published in academic journals such as Princeton's Wilson Quarterly and the Journal of Technological Forecasting and Social Change. Her current book projects are "The New Biology of Genius," which includes research on accelerated learning, brain plasticity and modeling, and EQ, Emotional Intelligence. A lifelong meditator in several traditions, she is grateful to Green Gulch Zen Center and The Tibetan Center for Compassion and Wisdom (TCCW) founded by her teacher Arjia Rinpoche, former Abbot of Kumbum.
Other interests include improv comedy, art, aikido, memes, and dance. She divides her time between the San Francisco seaside, and the Ile St. Louis, an island in the heart of Paris.
Adrian and Kristin met and began working together at a global conference on applying improv comedy to corporate and NGO innovation strategies. "The future solutions for our most serious public problems is linked to our ability to harness collaborative intelligence; and that includes a sense of humor."