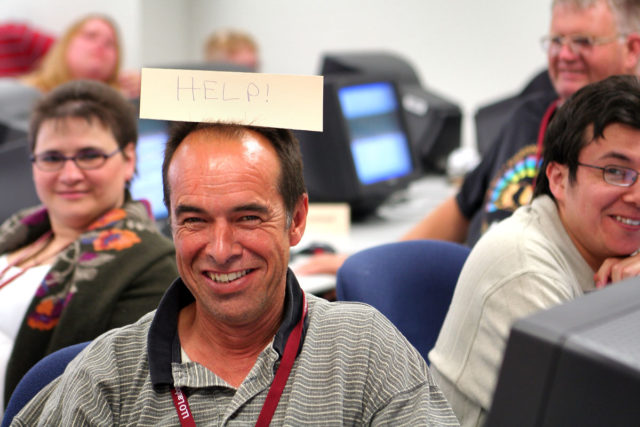 The success of my last request for workshop help has inspired me to ask for more. Traditional meeting venues aren't always the best fit for participant-driven events, and I'm looking for meeting spaces for my upcoming 1½ day participation techniques workshops that concentrate on inexpensive simplicity and flexibility rather than glitz and expensive high-end features. Over the years, I've convened conferences in all kinds of unconventional meeting spaces, such as churches, school auditoria, and corporate entrance halls, so don't limit your suggestions to conventional venues.
[At the time of writing, I am especially interested in European venues for a February 2017 workshop I am planning with Jan-Jaap In der Maur. If you know a possible candidate, please get in touch ASAP!]
If you've worked with me before, you'll know that I am super flexible about making deals that are win-win for everyone involved. (Example: Let us use your organization's space in return for reduced/free fees for employees.) So let me know what you want and let's see what we can create together!
Here's what I need.
Minimum requirements
Location: Within reasonable (1 hour) reach of an airport. Includes or is close to appropriate accommodations. (Most, if not all, participants will need to stay overnight for at least one day; some for as many as three.)
Space: Ideally 2,500 sq. ft. (~230 square meters) or larger space that is substantially clear of pillars, fixed furniture/obstructions. Smaller spaces may be acceptable, depending on layout and attendance.
Furnishings: One moveable chair for each participant (25 – 40). A few tables.
Inexpensive A/V:
A digital projector and screen. (We have been quoted obligatory fees for a two-day rental that exceed the cost to buy a nice projector and screen. And a "technician" was extra.) At a pinch, we could use a large flat-screen TV and my laptop.
Appropriate sound reinforcement for workshops with over ~25 participants, including:

either a genuine Countryman E6 headset (1st choice) or a high quality lav wireless mike (2nd choice).
a handheld wireless mike plus stand.
Food and beverage:
Light provisions for one mid-morning and two mid-afternoon breaks.
Water, tea and coffee service available during the 1½ day workshop.
One dinner and one lunch. Breakfast optional (though it must be available locally.)
Nice to have
Some 48″ – 60″ rounds.
A second handheld wireless mike plus stand. (Nice to have, but only needed for larger workshops.)
An available second adjacent smaller room would be great.
Things to avoid
Venues that require using expensive house suppliers of food & beverage and A/V.
I am happy for the venue to be beautiful/interesting/impressive, but don't want to spend participants' fees on glitz.
Please help!
Know a venue that would be a great fit? Own one? Then please contact me now, using the form below. Thanks!
Image attribution: Flickr user tudor