One of the most common questions I'm asked is how to add participative elements into existing events and market them effectively. The Medical Group Management Association will be doing just that at their 2011 PEER conference (estimated 800 attendees).
Even MGMA's choice of name for the conference echoes the event's theme of "directing the conversation": PEER, a neat acronym for Participate, Educate, Experience, Relate.
Conference marketing
Take a look at how the PEER themes are carefully woven into the conference brochure (click image to view).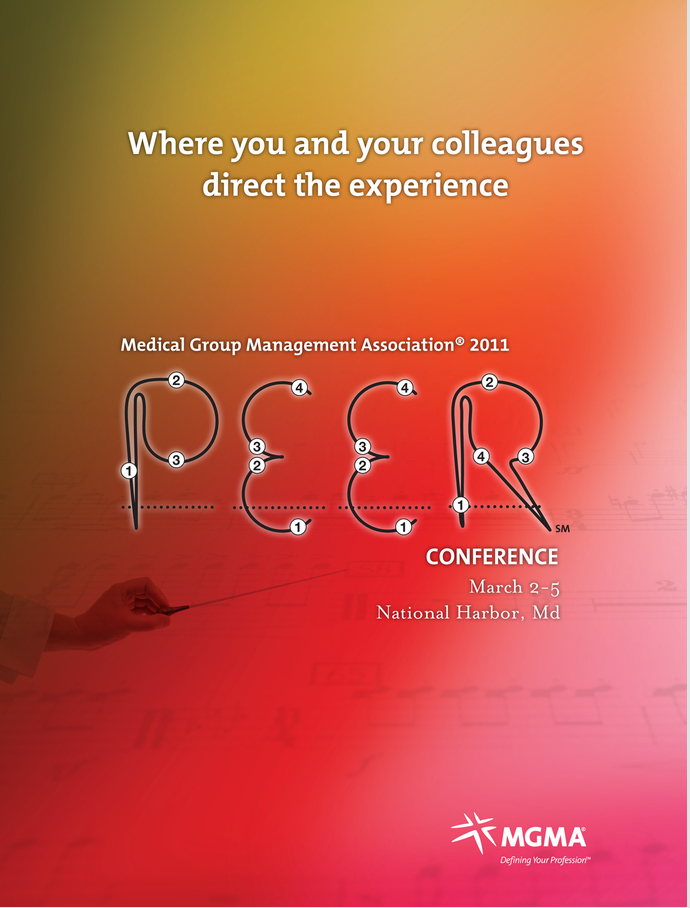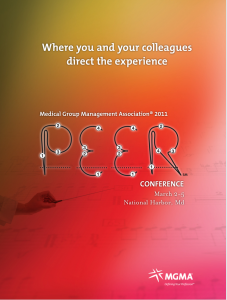 What do you think of MGMA's design and marketing?
Full disclosure: MGMA is a client of Conferences That Work.