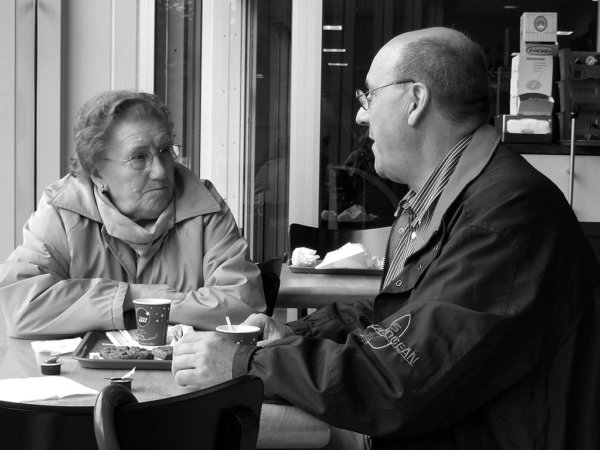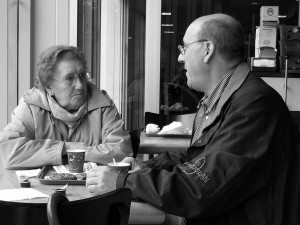 Why do you go to conferences? I asked this question in the interviews I conducted while writing Conferences That Work. The most common answer? Eighty percent of my interviewees said they wanted to network/connect with others, slightly more than the seventy-five percent who said they came to learn.
Traditional conference sessions provide mainly one-way connection from the folks at the front of the room to everyone else. Opportunities for person-to-person connection are relegated to times outside the official schedule, like mealtimes and social events.
Peer conferences are different; they are designed to facilitate and support meaningful connections in three ways.
First, peer conferences are small—less than one hundred participants—which simplifies the task of getting to know a decent proportion of the people present, and leads to intimate conference sessions where discussion and sharing is more likely to occur.
Second, the opening roundtable offers a structured and safe time to learn about every other attendee,  providing valuable ice-breaking information for striking up a conversation with people you want to get to know.
And third, the confidentiality ground rule, agreed to by every attendee, generates a conference environment where sharing—whether it be of information, discovery, or even expression of emotions, of pain or joy—is encouraged and safe.
Image attribution: http://www.flickr.com/photos/squonk/ / CC BY-NC-ND 2.0