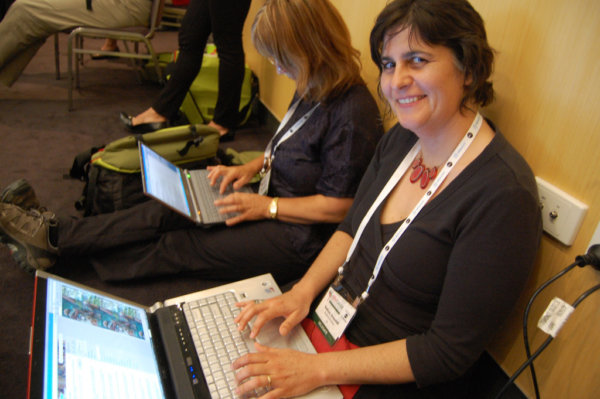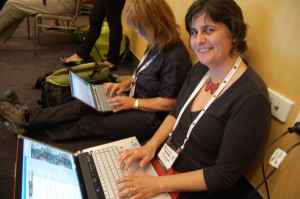 Here's a simple idea, courtesy of edACCESS colleague Bill Campbell, that can come in real handy when you want to live blog a public conference session without devoting most of your time to keeping up with what the speaker or participants are saying.
Crowdsource your event recording! How? Before the session, create a public Google Doc, shorten the weblink to the document, and publish the shortened URL on the Twitter feed for the event and/or on the projection screen in the room before the session starts, together with a request to help out with session notes. Anyone with the web link will be able to log in and help share the work of documenting the session.
Do you ever live blog a public conference session this way? Share your experience in the comments below!
Photo attribution: Flickr user catspyjamasnz