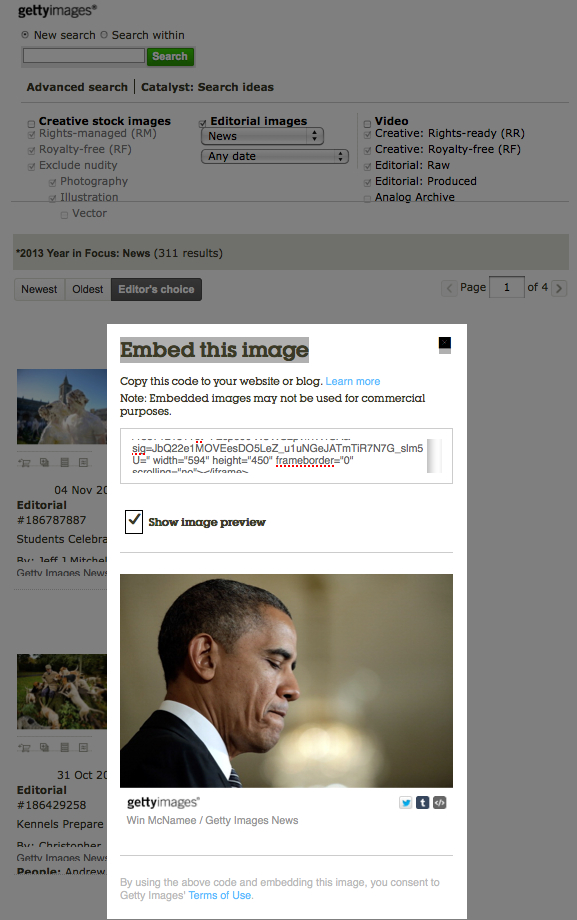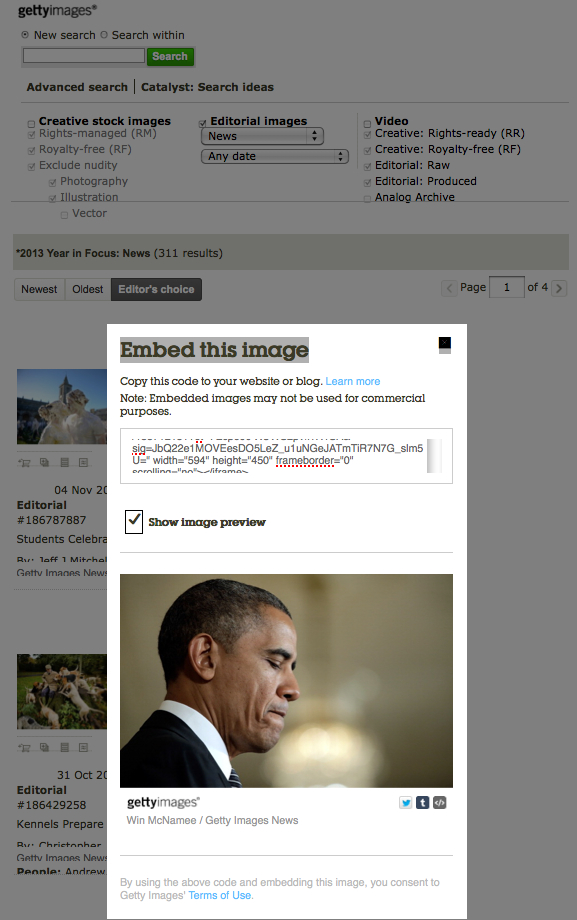 There's a downside to free stock photos.
Yesterday, Getty Images announced that it would be making 35 million of its more than 90 million images available as free website embeds.
Don't do it.
The program looks attractive. Getty is the world's largest commercial image archive, and the lure of free access to such a rich treasure trove of eye candy for your web site is hard to resist. Here are four reasons why I'm not going to take the bait.
Getty restricts free embeds to "non-commercial" use. What does that mean? Craig Peters, SVP of Getty Images, says, "What would limit that use is if they used our imagery to promote a service, a product or their business." Huh? My blog contains no third-party advertising, but it promotes my book and consulting services. Is embedding a Getty Images photo here "non-commercial" use? Unclear. Sure, Getty Images is unlikely to go after a niche site like this one but that's hardly the point. And what stops Getty from changing the definition of "non-commercial" in the future?
"Getty Images will also look to draw additional revenues from its player through advertising…while Getty Images has yet to determine how these ads will appear, Peters is confident that this capability will be introduced in the near future." This is the point at which I said NO. I don't want third party ads on my site—period. Do you want to advertise anything Getty decides to push to your website?
Embeds remove control over access from your website host to a third party. If Getty's servers go down or slow to a crawl, too bad—there'll be a blank spot on your webpage. And Getty's ads will further slow down page loads.
Craig says that Getty will "have access to the information on who and how that image is being used and viewed, and we'll reserve the right to utilise that data to the benefit of our business." This is probably the least worrisome concern to me, though it means that a third party obtains page view information (something I let Google do because Analytics returns value to me). Who knows, if Getty notices that a page on your site goes viral, maybe they'll decide your use isn't "non-commercial" anymore.
That's the downside to free stock photos. So I'm just saying no to "free" Getty embeds. Instead I'll continue to use Creative Commons licensed images from Flickr and Wikimedia Commons for my blog. Finding the "right" image is sometimes challenging, but always oddly enjoyable. Join me—don't take the Getty sucker bet.