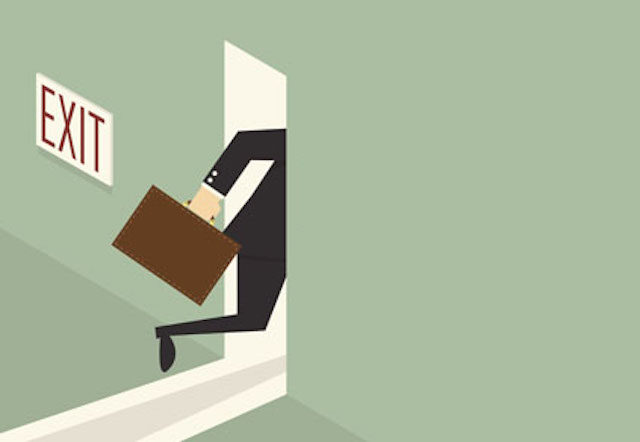 My mentor Jerry Weinberg, consultant extraordinaire, wrote an excellent list of reasons to leave a job.
In my career, I have left jobs when:

The job I was hired to do was finished.
The job I was hired to do could not be finished.
The job I was hired to do would be finished just fine without me.
I was not able to do the job I was hired to do.
The job I was hired to do wasn't worth doing.
I was no longer learning new things (that's my most frequent reason for leaving).
They told me that my pay was going to be "temporarily" delayed.
They asked me to do something illegal or unethical.

—Jerry Weinberg, What is the right reason to leave a job?
I'd like to add one more reason for leaving a job:
The pain of the job isn't worth the gain.
Though this is related to Jerry's 5th reason, I think it's worth being explicit about the effect of a job on your mental, physical, or spiritual being. Many years ago I took on a client where every interaction was unpleasant. The owner argued with me about my recommendations, groused about my bills, and repeatedly implemented something different from what I had proposed and complained about the results. It took me a while, but one day I sat down and wrote him a letter that said I was unable to work for him anymore. It was the right decision, it felt good, and since then I've been better able to disengage in a timely fashion from work that isn't working for me.
Sometimes you have no choice but to continue with a job you'd leave if circumstances were different. Sometimes you run up against one of the above reasons to leave a job, and you have no choice. But when you have a choice, don't overlook your own needs because of a commendable but perhaps now misguided loyalty to the commitment you made when you began.