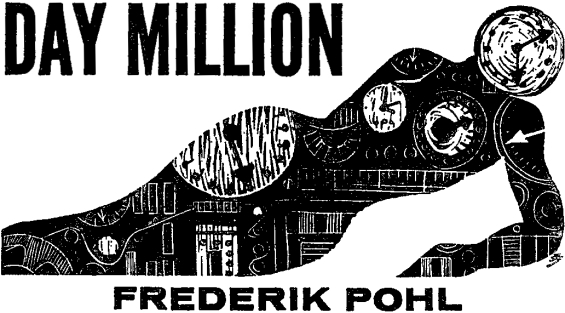 "On this day I want to tell you about, which will be about a thousand years from now, there were a boy, a girl and a love story…"
From my earliest days as a reader I have loved science fiction. I think this is because good science fiction is the literature of ideas, as Pamela Sargent described it. It's a fascinating place where the consequences of making different assumptions about the world can be explored and expanded on in a myriad ways creatively tied to our human experience.
One evening in 1966, Frederik Pohl wrote Day Million: a classic science fiction short story that starts with the sentence above, and paints—in two thousand words—an ordinary yet unbelievable day in the future.
Take three minutes to read the story here.
The story ends with one of the most perfect final paragraphs I've ever read:

Read the rest of this entry »