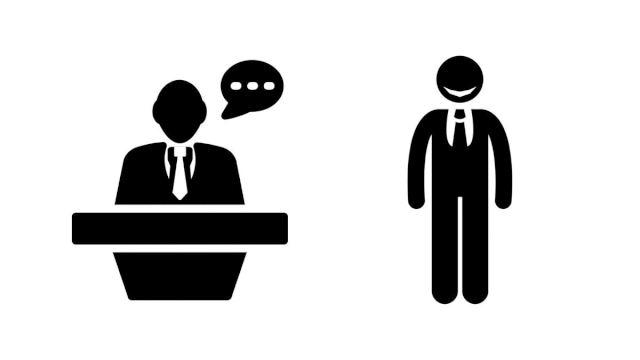 Why people continue to speak for free at meeting industry conferences: Another issue of an occasional series—Dear Adrian—in which I answer questions about event design, elementary particle physics, solar hot water systems, and anything else I might conceivably know something about. If you have a question you'd like me to answer, please write to me (don't worry, I won't publish anything without your permission).
My post Why don't meeting conferences pay speakers? has attracted attention since I wrote it 10 years ago. Patty Boyd recently posted the following comment:
"I agree that the willingness of some people to speak for free is the biggest hurdle to fixing this problem. If people agree to speak for free, then why would the organizers change their practice?"
Here's my response:
---
Dear Patty,
There will always be two sets of people willing to speak for free:
Newbies
There will be newbies, attempting to create a speaking resume so they can up their credibility and, hopefully, eventually get paying gigs. I have no problem with people doing this — all veterans were newbies once. But of course, by definition, the meeting gets someone with:
little or no speaking experience;
no track record; and
an unknown level of expertise.
That may be great for the budget of the meeting organizers, but these are not necessarily the best people to put in front of a paying audience.
Industry providers of goods and services
The other folks willing to speak for free are industry providers of goods and services, who may well have already paid to be at the event to staff their trade show booth or meet customers. They already have a financial incentive and justification to attend, and presenting a session gives them the opportunity to spread knowledge of their existence to potential paying customers. Some of these people are great and don't promote their company. In my experience, most of them are so-so presenters. In addition, we've all had to sit through "speakers" who blatantly promote themselves and their companies on our dime and time.
This group has become far more common at meeting industry conferences over the years. Ten years ago, even when I had just started to present on meeting industry topics, organizations routinely offered fees and reimbursement of expenses. A review of meeting industry conference programs over the last five years confirms a significant trend to supplier-employed speakers, plus a few folks from the meeting industry association itself. Generally, the only speakers who get paid are the "big names" — often "outside" speakers with dubious and transitory value to meeting professionals — whom the association uses to trumpet how wonderful their meeting is.
My experience— and a tip
Currently, I receive several weekly requests to present for free. (That's despite having been voted one of the top 100 most influential people in the event industry in global polls for the last two years.) Sadly, unless I am unusually interested in presenting at the event, I don't even bother to respond any more. I know from years of experience that asking for payment will invariably be met with some kind of embarrassed excuse.
[Tip: If you're reading this, and want to get someone like me to speak at your meeting, try including what you will offer for fee and expense reimbursement in your initial request. Initial offers of payment are so rare, your inquiry will immediately rise to the top of my pile.]
My take
For the reasons given above, it's unrealistic to expect that a supply of "free" speakers will ever disappear. As usual, you get what you pay for. When you pack your program with free speakers, it's your attendees who suffer. However, in my experience, meeting organizations don't seem to care these days.
P.S.
Actually, there is a third group of people who speak for free. I belong to this group, as do many of my colleagues.
I'm referring, of course, to pro bono speaking. Giving back to our meeting industry community is important and it feels good. I am always open to presentation opportunities for organizations that clearly have no source of funding for speaker reimbursement. (Which does not mean that they have a budget with a zero line item for speaking fees and expenses.)
In my case, I currently have a standing invitation for event and hospitality teachers to meet online with their classes for free. I've enjoyed multiple opportunities to meet and connect with current and future meeting industry professionals, and look forward to more!
If you have valuable material to share with our industry, please consider pro bono engagements when they fit for you.