Here's my article "Five Reasons to Change Conferences", published in the December 2018, NSA Speaker magazine.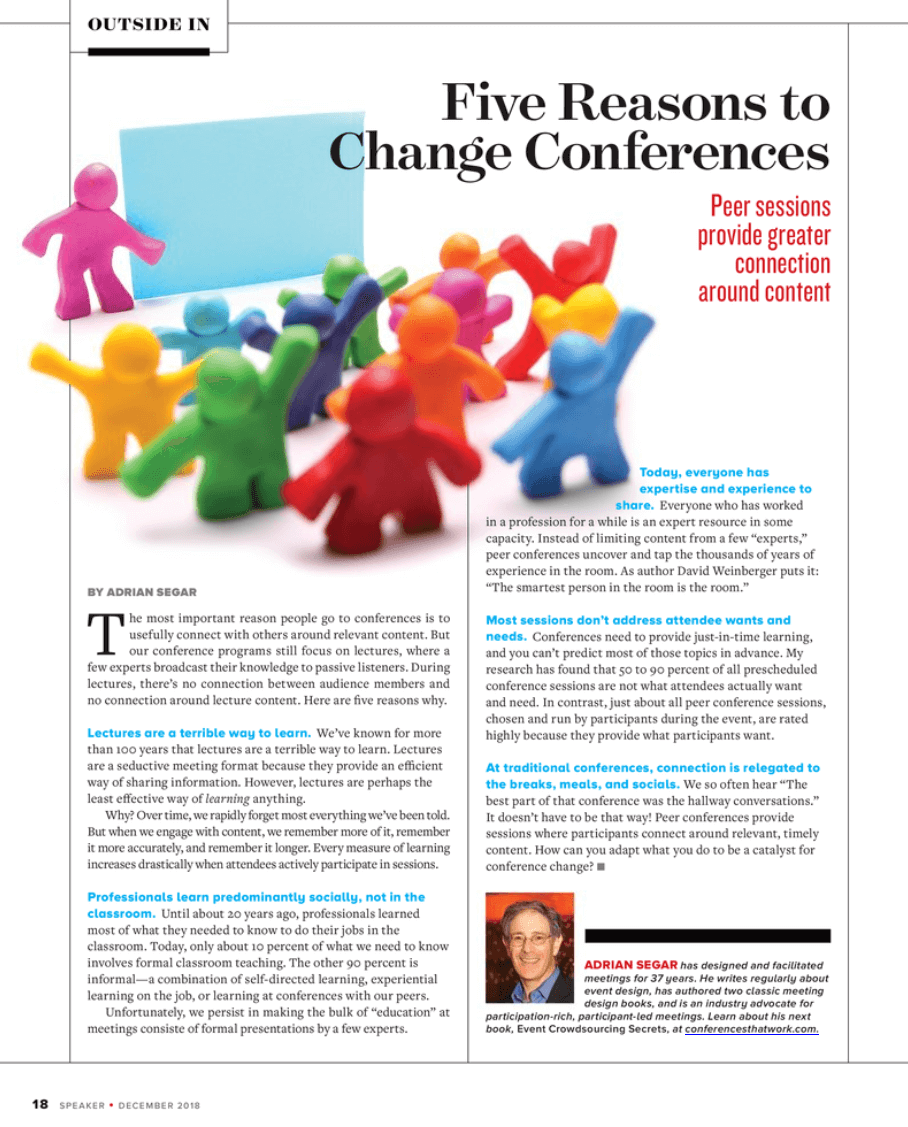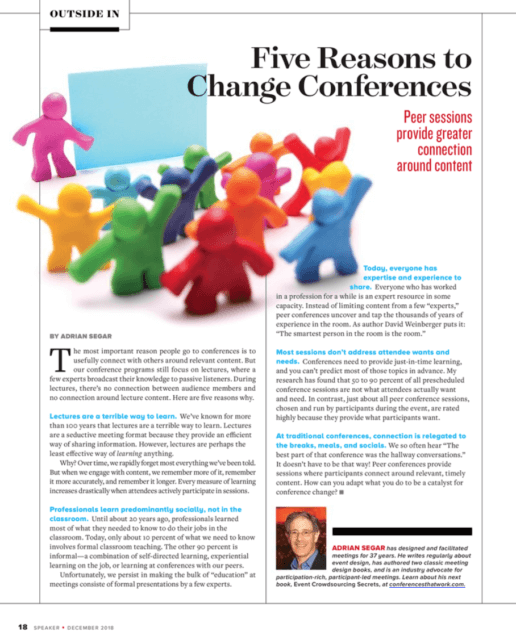 OUTSIDE IN
Five Reasons to Change Conferences
Peer sessions provide greater connection around content
The most important reason people go to conferences is to usefully connect with others around relevant content. But our conference programs still focus on lectures, where a few experts broadcast their knowledge to passive listeners. During lectures there's no connection between audience members and no connection around lecture content. Here are five reasons why.
Read the rest of this entry »