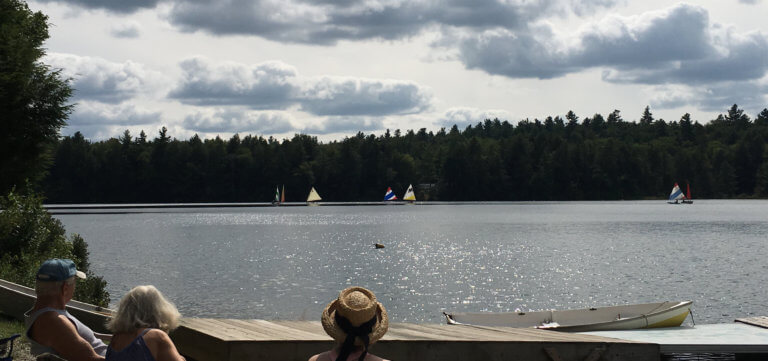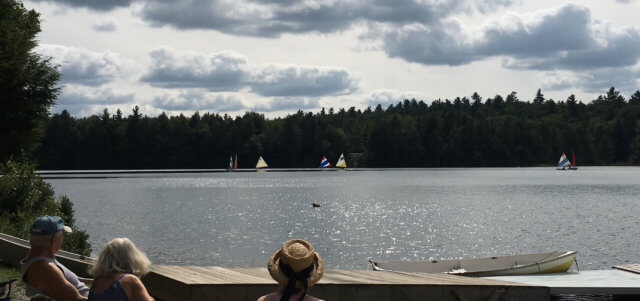 An embarrassing incident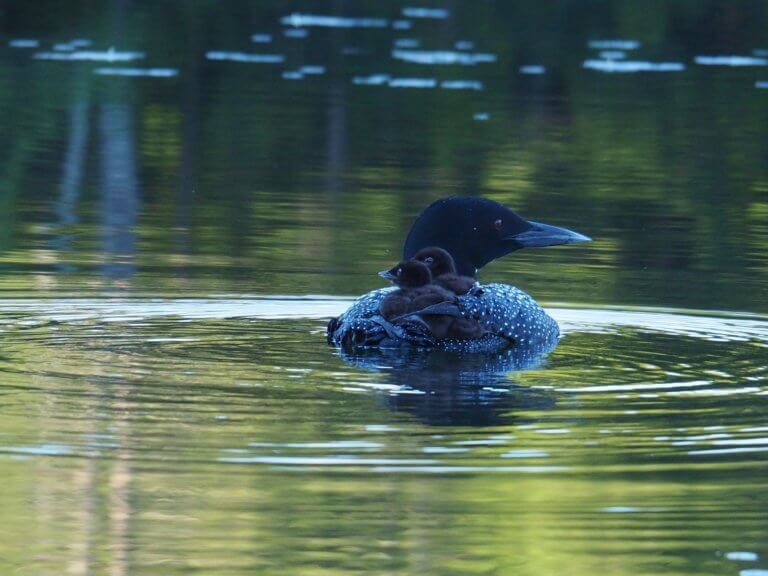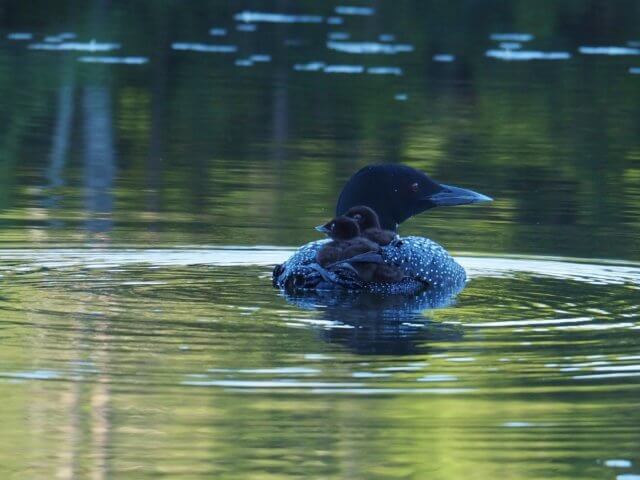 I was hanging out at the Marlboro South Pond Regatta, a whimsical affair where local sailors of all stripes and abilities casually "race" around a few buoys in the lake, sometimes stopping to chat mid-race with each other or watch our beautiful loons. (They carry their babies on their backs — see photo!)
A man passed, and our eyes met for a moment. "Have I met him before?" I thought. "He looks very familiar." But I couldn't make the connection, and said nothing.
A few minutes later, my wife, who was talking to a woman I didn't recognize, turned to me and said, "You remember Lisa don't you?" Memory flooded back, and I realized that I'd met Lisa on Anguilla 18 months ago when she and the familiar man, whose name I now remembered as Willy, had visited the island.
I felt a little embarrassed.
This happens all the time
As a facilitator of conferences and meetings, I meet and talk with hundreds of people every year. I used to be pretty good at recognizing people I'd previously met, and was invariably able to remember their name, the circumstances, and what we talked about.
These days, my memory for these things…well, it sucks.
While I'm with people, I remember them well and can be with them effectively, using the information they've shared to explore new areas and deepen the relationship.
But within a few days, my recollection starts to blur. Circumstances, names, and details of our conversations disappear from short-term memory, and if I later see someone again I often can't put them in context. A reminder brings my memory back, but needing one can be embarrassing. I don't want to forget the people I meet — but my aging brain is less cooperative.
What to do?
I don't want to fake remembering someone when I can't initially place them. Having an aide with flawless recall at my side wherever I go, ready to whisper "that's Merrigan Pertussis; you met her at the 2012 Nutrition for Athletes; in September you water-skied with her younger brother Placido in Ibiza" would be nice, but, unfortunately, is not an option for me or, I suspect, most people.
So here are three ways to minimize embarrassment when meeting people whom you might have met before.
Read the rest of this entry »