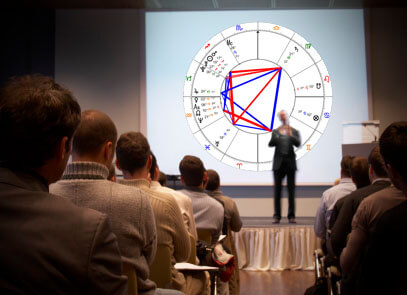 Is most classroom practice astrology? David Bowles thinks so.
I'll let you in on a secret. I have a doctorate in education, but the field's basically just a 100 years old. We don't really know what we're doing. Our scholarly understanding of how learning happens is like astronomy 2000 years ago.

Most classroom practice is astrology. https://t.co/zI7553tp4L — David Bowles (Mācuīl Ehēcatl) 🏳️‍🌈 (@DavidOBowles) October 5, 2020

Certainly the vast majority of my education consisted of the learn-from-lectures education model that still largely dominates schools and conferences. Was that true for you too?
We can't even agree what kind of astrology to use
In addition, society's three fundamental desires for children's education drive our primitive ideas about classroom practice. As laid out in Kieran Egan's thought-provoking book, The Educated Mind, these desires are:
making good citizens;
mastering certain bodies of knowledge; and
fulfilling each student's unique potential.
Politicians, researchers in education, teachers, and citizens continue to argue about the relative importance of these noble goals. Unfortunately, Egan shows that you can't satisfy all these ideals simultaneously because they're mutually incompatible!
What we
do

know about effective meeting and classroom learning

(See my book The Power of Participation for more details and research references.)
Lectures are a terrible way to learn. Knowledge is not a "thing" one person transfers to another. Rather, knowledge is a relationship between the knower and the known; knowledge is "created" through this relationship.
We learn predominantly socially, not alone in our minds. Rather, we learn in social contexts, through mind, body, and emotions.
Learners create knowledge; they don't receive knowledge.
We learn best by actively doing and managing our own learning. Not by listening and watching.
In other words, learning is a process, not a transaction. Research shows that the vast majority of our important learning occurs via self-directed activities and while interacting with others.
Astronomy, not astrology
At the end of the 19th century, astrology, a pseudoscience in vogue for over two millennia, was finally replaced by the science of astronomy. The meeting industry, as we know it today, began about 350 years ago. The research about how we learn most effectively is decades old, and still hasn't widely infused into classroom and meeting practice.
Astronomy finally replaced astrology as the predominant way to look at our world. We need to replace the astrology of current meeting and classroom practice with the astronomy of effective learning.