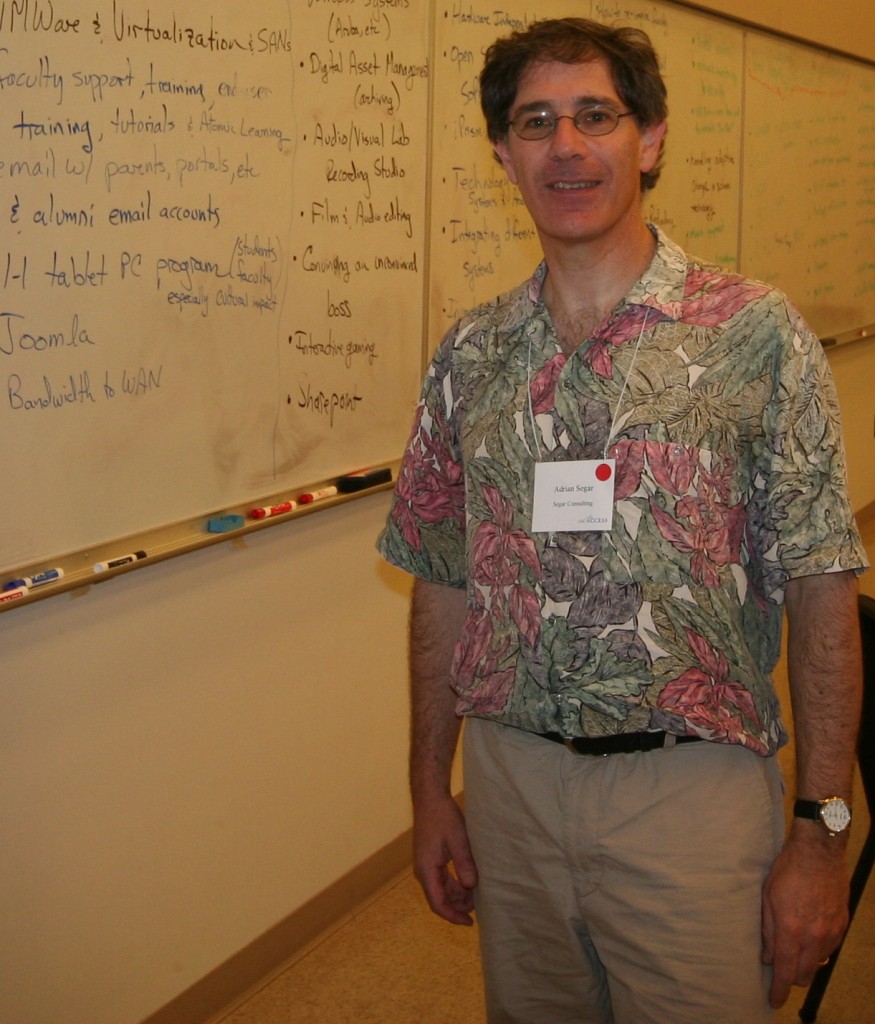 If you've registered for EventCamp Twin Cities as a remote attendee (it's free!) you'll be able to watch a live stream of a little piece of Conferences That Work streamed live. I'll be running a personal introspective from the comfort and convenience of your web browser of choice on Thursday, September 9 at 4:15 p.m. EST. This will be the first time I've ever facilitated a personal introspective with a remote audience, and I've added an experimental way for remote attendees to share the results of their introspectives online.
Actually, why restrict yourself to just my session? We have a great set of innovative sessions available to anyone who wants to join the remote audience. I'm also running a fast-paced Pecha Kucha session at 2 p.m. EST the same day, and the conference program is packed with other great content and formats. The organizers have bent over backwards to create a two-way experience for remote attendees; here's an excerpt from the EventCamp Twin Cities remote audience page:
[You'll be able…] to view the video stream and the slides from the main sessions, [and have] the ability to participate in the backchannel with on-site attendees and other remote attendees. The official Twitter hashtag is #ectc10. Also, there will be a hybrid moderator that will capture your questions and comments to share with the greater audience. And, we will be using PollEverywhere to allow ALL attendees (face-to-face and virtual) to vote via Twitter or their mobiles when speakers are asking questions.

In addition, Emilie Barta, the virtual emcee will guide you through the event and make sure that you are connected to the face-to-face audience. In between sessions, she will interview speakers, sponsors and attendees to add additional context to your event experience.
And it's all free. All you have to do is register for the free Virtual Event Community Pass and fire up your browser on Thursday!
I may not see you at EventCamp Twin Cities (though I'll be scanning and responding to messages via my Twitter feed throughout the event.) But I hope you'll drop in and see me and the other wonderful people and sessions we've created, and interact with us too. Don't miss this unique opportunity!