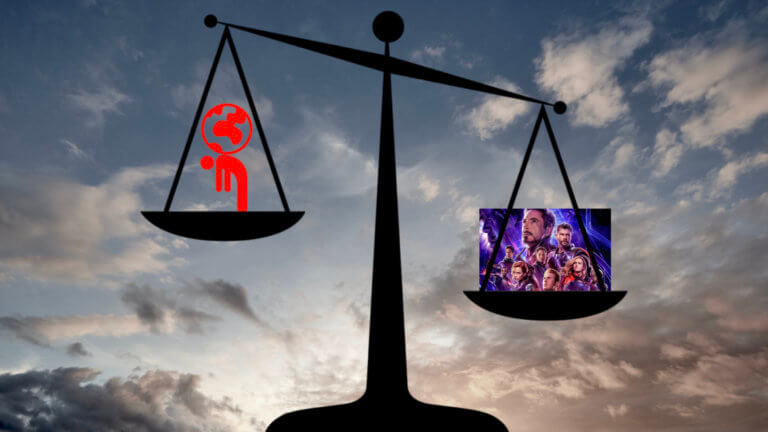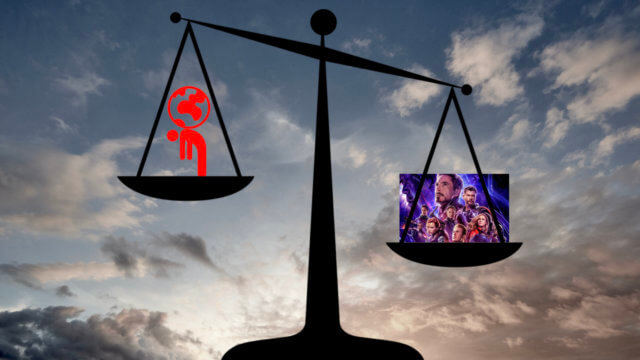 We spend too much time distracting ourselves from what matters. Distraction is fine, up to a point. But when we spend two trillion dollars annually on entertainment, I'd say we are well beyond that point.
As Seth Godin puts it:
Marvel spent $400,000,000 to make Avengers: Endgame. Because there was a business model in place that made it a reasonable investment choice.

What if we wanted to cure river blindness or address ineffective policing as much as we wanted to watch movies? The business model would shift and things would change–in a different direction.

I'm not sure there's an intrinsic reason that watching a particular movie is more satisfying than solving an endemic problem. We've simply evolved our culture to be focused on the business of amusement instead of the journey toward better. [Emphasis added]
—Seth Godin, In search of amusement
Seth points out that our business models have shifted away from those that satisfy needs, towards those that satisfy wants. These growing businesses make money by selling distraction from work, work that is needed to make things better.
Pandemic distractions
As I write this, the COVID pandemic has been raging for a year. We've had even more reasons to distract ourselves from the additional turmoil the pandemic has brought to our lives. Online streaming consumption has soared (while live event attendance has plummeted). The rise of online makes it possible to choose exactly the kind of distraction we want with a click or finger tap.
It's hard to believe that in a (hopefully) post-pandemic future, we'll spontaneously give up our newfound distractions. Especially since businesses are hard at work creating more distraction opportunities and temptations, making it even easier to avoid what matters.
After all, that's where the money is.
Or is it?
A different choice
Each of us can make a different choice.
It's going to need to be a conscious choice, because businesses craft their distractions to be as addictive as possible. They will continue to do their best to make us want things that aren't what we need.
There are so many unmet basic needs in this world. Here are some important ones:
Shelter
Food and water
Healthcare
Safety
Adequate income
Education
None of these needs are impossible to satisfy. The human race is capable of significantly improving access to all of them right now.
Working to meet these needs is a global effort. No one person can singlehandedly satisfy these needs. But each of us can do something.
You can make a difference
Individually, you can make a difference. Each of has unique talents and energy to devote to issues that matter.
We can choose to distract ourselves a little less, and use our freed up time to make the world a little better.
Because, for our world to become a better place, we can't keep distracting ourselves from what matters.
You get to choose. Reduce weekly Netflix watching? Stop solving quite so many crossword puzzles? Don't play Solitaire so often? (Those are some of my choices.)
Use your freed up time to make the world a little better. (I choose to help run non-profits that provide support for healthcare and education, and to support other non-profits that work on improving the world.)
Make a conscious choice that works for you. One that supports a "journey towards better" for the world we live in.