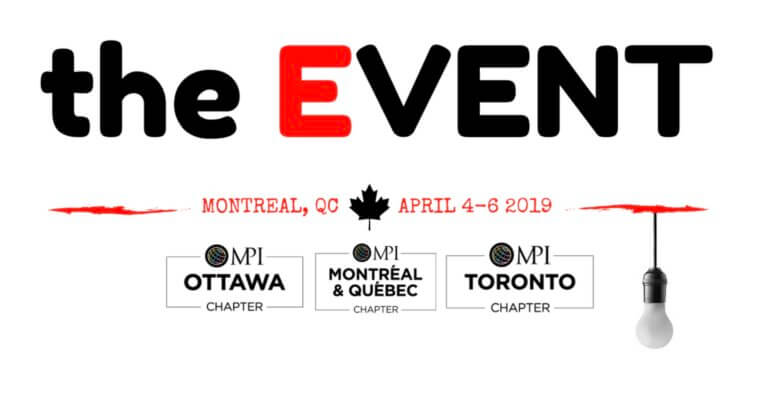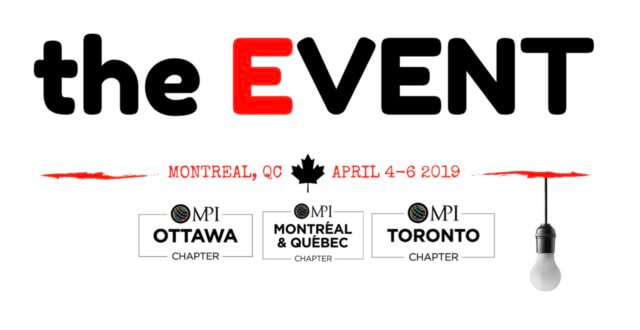 I'm excited to present my Participate! Lab at The EVENT, April 4-6, Montréal! I'll also facilitate a panel/audience "fishbowl sandwich" discussion on industry lessons learned (see the comments), and a closing Group Spective.
After a highly successful debut in 2018, three Meeting Professionals International (MPI) Chapters — MPI Toronto, MPI Montréal/Québec, and MPI Ottawa — have again joined forces to provide cutting edge, innovative, experiential education at The EVENT.
Organizer Karen Norris, who invited me, summed up The Event as follows:
"We pride ourselves on the fact that our conference is not a typical, didactic conference and we are an 'experience.'"
Using peer to peer learning techniques, innovative technology, and creative meeting design, The EVENT's objectives are to:
encourage participants to collaborate with industry peers;
cultivate new ideas; and
elevate the entire meeting industry.
I'm happy to offer a rare Participate! Lab at The EVENT, and hope you'll be able to join me there! For more information, check out the full program, registration, and accommodation and travel details.