Going online with Adrian Segar's Zoom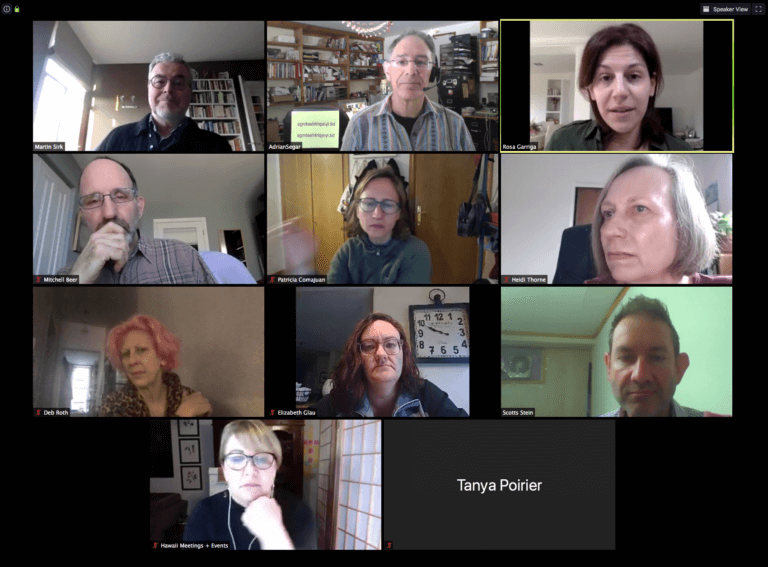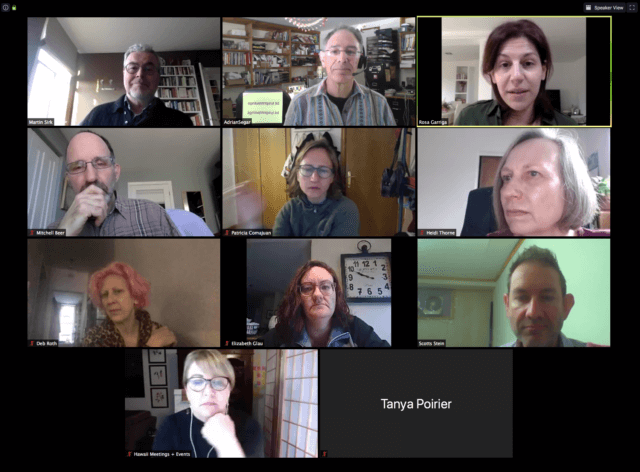 Here's how to meet with Adrian Segar via Zoom. Zoom is probably the most popular platform for online meetings these days. Although you can phone in to the meeting, the Zoom software (available for Mac/Windows and iPhone/iPad/Android) will allow us to see each other, text chat, share documents etc.
The Zoom software is a free download. Please download it in advance on the device of your choice.
In a different time zone from Adrian (usually Eastern Time Zone EST or EDT)? Use this time zone converter to figure out when the meeting takes place for you!
You'll receive in advance a link from me to the meeting, usually with a password needed to join.
I typically open meetings ~15 minutes in advance, to give participants a window to join before the meeting begins at the scheduled time. If you join the meeting ahead of me, you'll need to wait until I open it.
Please download the respective Zoom software onto your device in advance. (You'll only have to do this the first time you use Zoom.) This will allow us to start on time!
Read the following tips before your first meeting.
Zoom meeting tips
Learn about attendee controls here.
Use an external microphone or headset.
Light your face, not the back of your head.
Sit close to the camera.
Join the meeting in a quiet place.
When you join my meetings, your sound will be on and video off. Turn your video on when ready—we want to see you!
Mute your sound when you're not talking.
Using a laptop/tablet/smartphone? Keep it still. Please turn off your video if you need to move your device around.
On a tablet/smartphone, touch the screen to bring up toolbar options (mute/unmute/stop or start video/participants/chat/participants
Want to say something and your video is on? Raise your hand on screen. Or go to list of participants and click/touch "raise hand".
Turn on Zoom text chat. The host/participants can use it to share comments and links.
My default is to not record meetings. I will ask for agreement before any recording.
If you have questions, please contact me in advance.