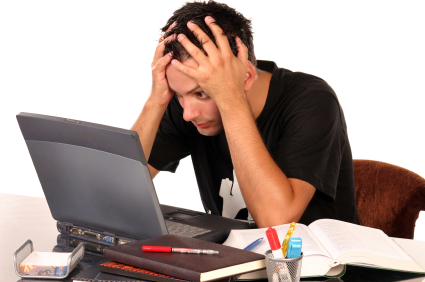 According to a widely ballyhooed recent study, event planning is the 6th most stressful job. I have no idea if that's true, but, looking back on the two-day event I ran last week, I estimate that I had to solve well over a hundred on-the-spot problems that cropped up during the twenty-four hours I was on duty.
If you're looking for a solution to a problem, there's a natural temptation to pick the first solution you come up with.
In my experience, this is usually a mistake. An understandable mistake, for sure, but still a mistake. Most of the time, the first solution I come up with is not the best choice, so it's worth taking a little more time to think before springing into action.
You can reduce the possibility of a poor decision caused by a hasty response by employing The Rule Of Three.
The Rule Of Three
Before deciding on a course of action, come up with three alternatives.
Here are three ways of thinking about The Rule Of Three.
1) Family therapist Virginia Satir encouraged people to have at least three choices. She said:
…to have one choice is no choice;
to have two choices is a dilemma;
and to have three choices offers new possibilities.
–The Satir Model, Virginia Satir et al
2) Jerry Weinberg (who came up with this rule's name) puts it another way that should get your attention:
If you can't think of three things that might go wrong with your plans, then there's something wrong with your thinking.
3) One more formulation: If you don't have three options for a solution to a problem, you don't understand it well enough yet, and you might need to explore it more.
Applying The Rule Of Three
It can be hard to apply The Rule Of Three, especially in stressful situations. Sometimes I have a hard time resisting acting on the first idea that pops into my head.
Here are two ways that help me apply The Rule of Three:
1) Get help to come up with more options. When I'm under pressure, asking trusted colleagues to help brainstorm alternatives is a great way for me to widen my problem-solving horizons and avoid missing a great solution. Two (or more) heads are better than one.
2) As with making most changes in your life, practice helps. Commit to apply The Rule Of Three to problems you encounter for three days. Then evaluate the results. How and under what circumstances did The Rule Of Three work for you? Decide whether you want to continue the commitment to maintaining this new approach to problem solving.
Uh oh, only two options here. I'm looking for at least one more. Suggestions?
Photo attribution: Flickr user migueleveryday