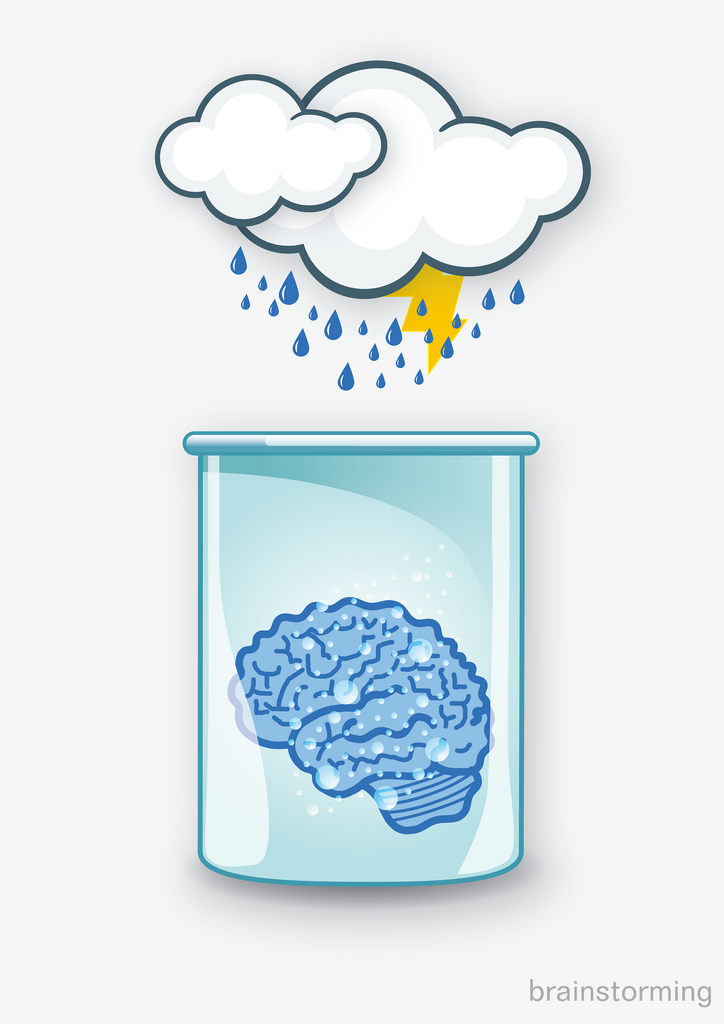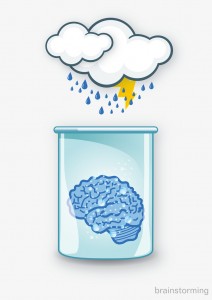 Let's make it suck! Here's a great technique that's a refreshing and creative twist on classic brainstorming, taken from Jono Bacon's wonderful guide for building and energizing enthusiastic and productive communities: The Art of Community: Building the New Age of Participation. Here's Jono:
…imagine you wanted to design a cell phone. Traditionally, you would brainstorm the attributes of a great cell phone. Instead, turn everything on its head. What would make the worst possible cell phone? Maybe it ignores all calls? Or maybe it only accepts calls from telemarketing companies? Maybe the buttons are too small? How about really short battery life?

When you ask these kinds of questions in a brainstorming session, it almost always breaks the ice and gets people talking. Such ridiculous questions generate a lot of fun discussion, laughing, and ludicrous ideas. Make sure you write every one of these nuggets of madness down.

After your group has exhausted their initial pool of ideas, you should now invert each idea again. How do we make sure that our phone accepts all calls? How can it avoid calls from telemarketing companies? How can we make sure the buttons are the right size and not too small? How can we improve battery life?

Aside from the benefits of getting your group brainstorming, this approach is an excellent method in building defenses against the infuriation of normal life. It helps to identify frustrating attributes and protect against them, and this will in turn provide better results. I have used this technique for brainstorming websites, processes, products, and more, and it has always been fun, productive, and useful.
The next time I brainstorm ideas with a group, I'm going to give "Let's make it suck" a whirl. If reverse brainstorming appeals to you too, try it out and report back here how it worked for you.
Image attribution: Flickr user blankdots