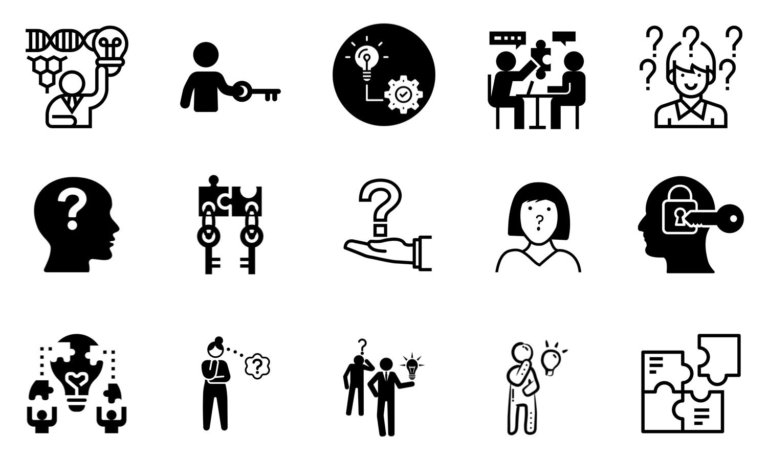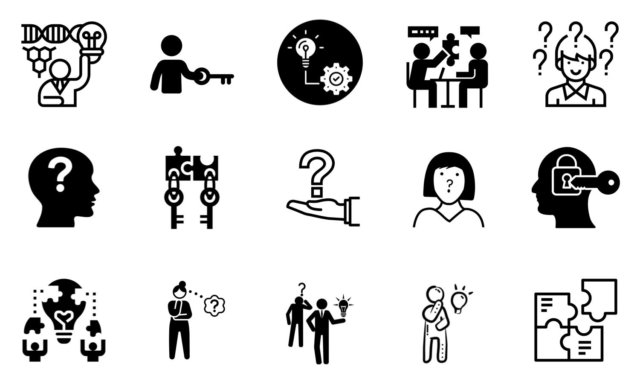 Why should you hire curious people?
Because the future of work belongs to the neo-generalist.
And neo-generalists are intensely curious.
Here's Harold Jarche, explaining the importance of generalists:
Wicked problems need neo-generalists
Neo-generalists defy common understanding. They cross boundaries, and some break them. They see patterns before others do. They go against hundreds of years of cultural programming. I doubt this is what most employers in large organizations are looking for. But neo-generalists are necessary today — "It is through the hybridization of and cross-pollination between such disciplines [science & humanities] that we will arrive at solutions for our wicked problems."
—Harold Jarche, change takes time and effort
People who can effectively work on wicked problems — problems that are difficult or impossible to solve because of incomplete, contradictory, and changing requirements that are often difficult to recognize — are in high demand. That's because such problems involve high stakes, and significant organizational or societal consequences. They don't succumb to the standard problem solving methods we've used for millennia.
An example of the successful curious neo-generalist — me!
If you had told me forty years ago, a freshly minted high-energy particle physics postdoc, that I'd go on to have four additional careers (owner of a solar manufacturing business, computer science professor, independent IT consultant, and meeting designer/facilitator) I wouldn't have believed you.
I became a physicist because I was intensely curious about how the world works. Physics seemed clearly the most "successful" tool for understanding the world from a science perspective.
Yet as I entered the world of research and academia I realized I was also curious about the social and organizational cultures I found there. I grew fascinated by the social dynamics of large research meetings and how national educational models and cultures influenced how people interacted and behaved.
The solar energy company
When I first visited Vermont I became aware of something that I'd unknowingly wanted for a long time. Immigrating to a rural region of the United States meant that I had to give up my multinational research. So at the age of 26 I joined and became an owner of a solar manufacturing company.
The company needed a general manager. I knew nothing about business, but I taught myself bookkeeping and accounting. I began to discover the subtleties of managing employees. Though I didn't know it at the time, these skills would turn out to be invaluable on beginning my consulting career.
While at Solar Alternative, I convened some of the earliest conferences on solar power held in the United States. My curiosity about what else was going on in my professional field at the time, would eventually lead me to the meeting design and facilitation work I do today.
Teaching
When I began teaching computer science I had never taught before. (And these were the early days of computer science as a curriculum, so there were no established models on how to teach it!) So I began to teach in the way I had been taught: lecturing with questions. Looking back, I see I was a mediocre teacher for a long time. One day I had to create an impromptu class. So I asked students some questions about privacy and ethical issues and we had a discussion. I was amazed at how much better the class was, and how much more the students got out of it. That's when I finally started to become curious about better formats for learning than those I'd been taught.
Consulting
While teaching I had also started IT consulting, and ten years after entering both worlds I had two full-time jobs. Importantly, I had become a successful IT consultant because I was a neo-generalist in this fast-changing field. (Read the linked post for full details.)
I gave up teaching and dove into the world of IT consulting. Initially I saw myself as a nerdy provider of tech solutions, but I quickly discovered that people problems were actually at the root of the issues my clients asked me to resolve. Once more, my curiosity caused me to become fascinated by organizational culture and its influence on the effectiveness and healthiness of the organizations I encountered.
Over time I realized I was becoming more interested in people work than science. I was good at technical consulting, but felt drawn to working with people.
Meeting design and facilitation
Throughout my teaching and 20+ years of IT consulting I had continued to convene conferences in the professional and social areas that piqued my interest. How this played out can be read in my various book introductions and opening chapters. My unexpected discovery that peer conference formats could greatly increase the effectiveness of and participant satisfaction at meetings turned into a desire to get the word out to the world about these simple but unknown techniques.
When my first book was published, I was discovered by the meeting industry. Ten years later, I am happy consulting on meeting design and facilitating meetings all over the world. My curiosity and abilities as a neo-generalist have certainly paid off for me!
Hire curious people
Curiosity is a key driver of my voyage of discovery about myself. It has also led to me finding my mission, along with congruent work that I love. All this sprang from being curious.
Although I miss the resources and colleagues available when employed by organizations, I prefer to work alone with the support of a loose and widespread web of connections with resources. However, there are many neo-generalists (most of them I suspect) who prefer to work inside organizations.
I recommend you hire them!