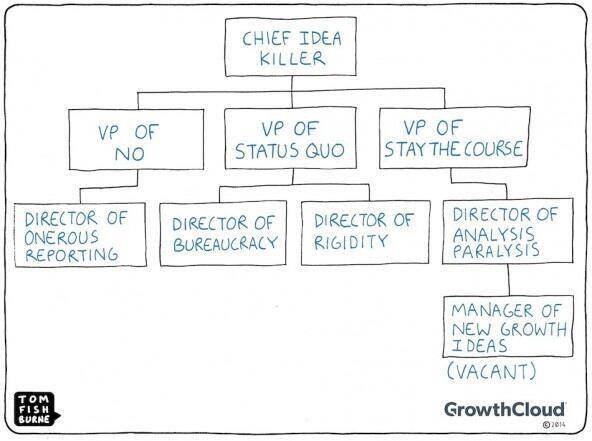 Breaking–the NEW #pharm organizational chart! It's 100% accurate. @RichieEtwaru #digitalhealth pic.twitter.com/MTeQf9z2uU
— JOHN NOSTA (@JohnNosta) September 25, 2014
Sometimes, an organization's culture guarantees that productive change will never occur. Organizational culture unfailingly generates organizational structure that mirrors and maintains the culture.
Want to learn a lot about an organization's potential for change? Check out the org chart.
Photo attribution: cartoon by the always wonderful Tom Fishburne, but it's not apparently available on his website. HT to John Nosta who may have shared it at a pharma conference.
---
How do you facilitate change? In this occasional series, we explore various aspects of facilitating individual and group change.