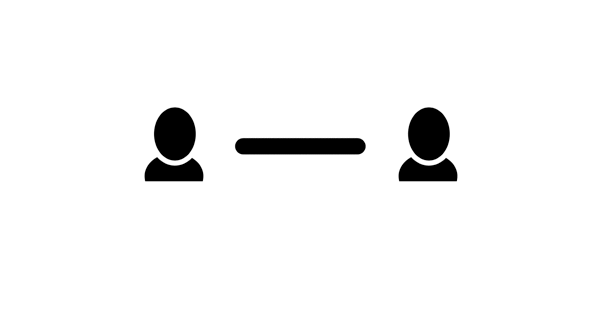 One of the best and simplest ways to build active learning and connection into any meeting is to regularly use pair share. (See Chapter 38 of The Power of Participation, or Chapter 27 of Event Crowdsourcing for full details.) I've recently noticed that in some circumstances, trio share — pair share but with three participants — works better.
Advantages of pair share
Pair share has a lot going for it. It's the most efficient way to ensure that every participant periodically switches into active learning, which, as explained in The Power of Participation, provides:
participant agency about what is discussed; and
connection building between peers.
Pair share duration is minimal. I commonly allow each partner a minute to share their response. Including instructions, a typical pair share might take around three minutes. Getting every participant to actively think and respond to a question or issue in this time pays rich dividends.
Comparing trio share with pair share
A trio share obviously takes longer than a pair share, given the same sharing time per participant. The example above would require at least an extra minute. I say "'at least" because it generally takes longer (at least at in-person meetings) to create trios than pairs.
In addition, the conversational directness and intensity may be less in a trio share, since each participant is talking to two people instead of one.
On the other hand, each participant is connecting with two other people, rather than one.
None of these differences is a deal breaker. In the past, I have tended to use pair share, simply because my time with participants is limited and pair shares are quicker.
Since the coronavirus pandemic, however, I've noticed something new.
When trio share works better than pair share
Ultimately, you can't force adult attendee participation. Nevertheless, at in-person meetings it's rare to have people sit out pair sharing. The reason, of course, is unspoken social pressure. Anyone choosing not to participate is obvious to the people around them.
When the coronavirus pandemic forced meetings online, I began to see more people avoiding session pair shares. I'd allocate pairs into Zoom breakout rooms, and, quite often, one or two people didn't join their allocated room but stayed in the Zoom lobby.
As the host, I'd gently check in with those remaining behind. Sometimes they hadn't accepted the breakout room assignment and would do so. But more often than not, it turned out they were absent (it's hard to tell when their camera's off).
Their unfortunate partners who went into the breakout room had no one to talk to!
At in-person meetings, this is easy to handle. I ask anyone without a partner to raise their hand, and then pair up isolated people.
Online, this takes too much time, and those without a partner suffer.
Using trio share instead of pair share online
So I've started using trio share for online meetings. There are two reasons.
First, trio share reduces the impact on "orphaned" participants. If one person in a trio doesn't join, the remaining pair can still reap the benefits of pair share.
And second, trio share gently increases social pressure for attendees to participate. Bowing out of pair share affects one other person. Avoiding a trio share affects two.
To conclude
Whatever you do, some people will opt out of small group work. Their reasons are — their reasons. We need to accept that. Switching to trio share for online work is a small tweak that seems to improve participation. And creating a meeting environment where small group work is more likely to occur is always worthwhile.
What's your experience of using pair share and/or trio share at in-person and online meetings? Please share in the comments!