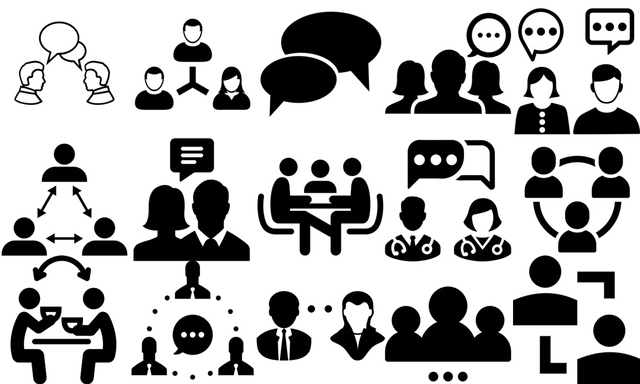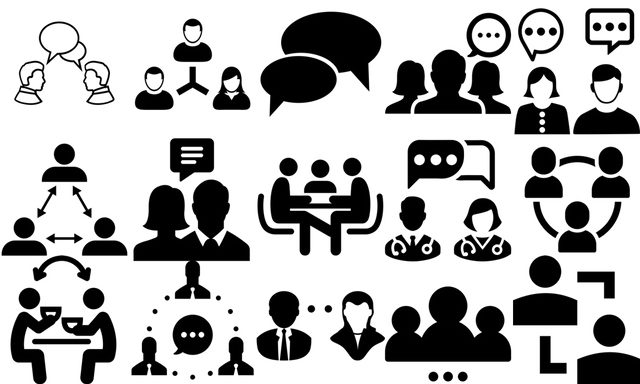 Most people won't ask questions at meetings. So how can you get authentic audience engagement at your events?
In a thoughtful article "Audience Engagement – at the Heart of Meetings", Pádraic Gilligan writes:
"…We all want audience engagement so why doesn't it take place?…While the speaker can be to blame for lack of audience engagement, in my experience, it's usually the fault of the audience!"
I disagree.
I've found that lack of audience engagement is due to the generally poor process used during most meeting sessions.
A different workshop
Last Wednesday I led a two-hour workshop in Boston for 160 members of a national education association. Every participant was active during ~80% of the workshop: discovering the concerns and experience of other participants, moving around the room while forming human spectrograms to learn about each other and the group (I used three participant-created chair sets during the session) and learning and connecting around issues and topics relevant to them throughout.
The hardest task of the workshop was getting people to stop talking with each other so we could move on!
Pádraic suggests that hi-tech polling methods can be used to increase engagement. I agree that such technology can help engagement, but it's not necessary. During my workshop, I showed 12 slides, but would have been fine without them. Other technology I used included 5″x8″ cards, pens, and large post-it notes. We used no high tech, with one optional exception. We projected a Google Doc at the end, to capture and display feedback during the closing public workshop evaluation.
Facilitating connection
In 25 years of experience, I've found that most people have a fundamental need and desire to connect with others with whom they share something in common. When you use good group process to safely facilitate appropriate connection, ~98% embrace the opportunity and learn, connect, and engage effectively with their peers. Anonymity, if needed, can be readily supplied by no-tech/low-tech process. But it turns out that it's needed a lot less than people think.
Every person in the workshop received a copy of my book The Power of Participation, which explains why participant-driven and participation-rich sessions are so important, how to create an environment for this kind of learning, connection, engagement, and resulting action, and how and when to use a large organized compendium of appropriate process tools. The participants I spoke with after the workshop told me how excited they were. They planned to read the book and start putting what they had experienced into improving their professional development work in education.
It's possible to create amazing learning and connection though approaches I've outlined above. When I facilitate longer conferences, almost everyone will ask questions in public at some point during the event.
Conclusion
If you aren't getting excellent audience engagement, don't blame the audience! Change the processes you use in your sessions, to guarantee engagement!
You can experience how to use process tools to significantly improve the effectiveness of your sessions and events at one of my 1½-day workshops in North America and Europe. If you can't participate in a workshop, buy a copy of The Power of Participation to learn the why, what, and how of building better learning, connection, engagement, and action outcomes into your events.