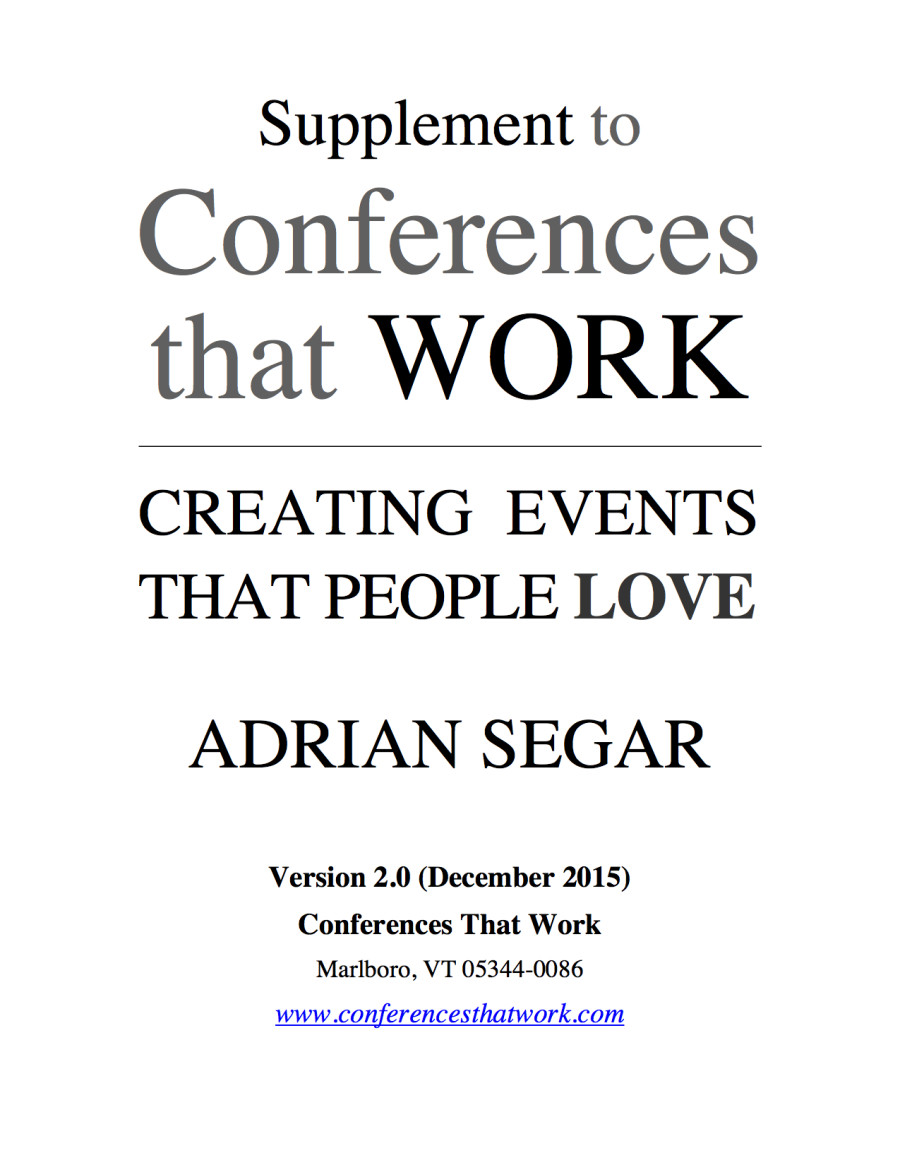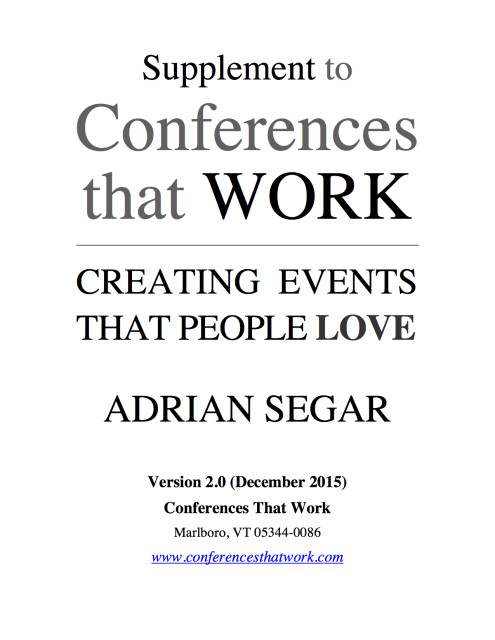 I'm happy to announce that I've published a free update, Version 2.0, to my book Conferences That Work: Creating Events That People Love.
The free 13,000 word ebook supplement includes many improvements and refinements—the outcome of six years of feedback and experience since the book was published in December, 2009. Here are some of the topics covered:
Running Conferences That Work with more than 100 participants
Marketing peer conferences
Making peer session determination more efficient
Choosing what to do at a group spective
Additional evaluation questions
And much, much, more!
I'll continue to update the supplement from time to time, and the latest version will always be available for free on this website.
Download it now (free, no email address required).
Comments, improvements, and corrections are always welcome!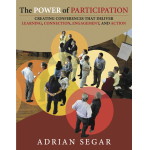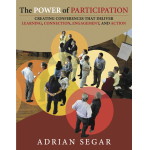 You may also be interested in my most recent book The Power of Participation: Creating Conferences That Deliver Learning, Connection, Engagement, and Action — a compendium of participation techniques that improve learning, connection, engagement, and community-building at any conference session or event. Learn more about it here.