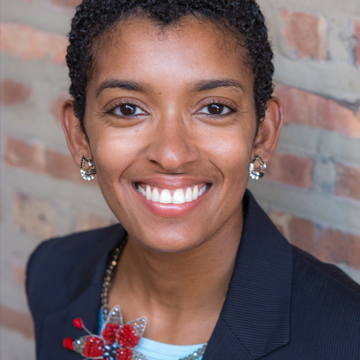 Here's an effective variant of pair share — a fundamental participative technique that fosters connection and learning via discussion with a partner during a conference session — that was conjured up the other day by Malii Brown while we were co-facilitating a peer conference roundtable.
To keep participants alert during round-the-circle sharing at roundtables, I break every 20-25 minutes, either for a short bio-break or a relevant exercise involving movement. I often use pair share as one of these exercises (see The Power of Participation for a complete description) by asking participants to stand up and spend a few minutes introducing themselves to someone they don't know.
On this occasion, Malii and I were alternating facilitation, and she got to introduce the pair share. Malii asked everyone to find someone they didn't know. Then she simply said:
"Share with each other what's on your mind right now."
Here's a video excerpt of the resulting pair share. (I've removed the sound to maintain confidentiality, but you should know that the volume was substantial!)
I liked the energetic conversations Malii's suggestion triggered, and have added this prompt to my mental toolbox for future use. This is a nice example of the kind of learning that can occur when co-facilitating—thanks Malii!